The world of online marketing is growing by the day, and you can pursue your share of it. The internet offers your dental practice multiple methods to reach potential patients quickly, wherever they are. The numerous options out there can make it challenging to determine how much of your budget, if any, you should allocate to each area of digital advertising. Your total budget, geographic location, website age, and type of practice are all factors to consider when weighing your choices.
To Start: A Good Roux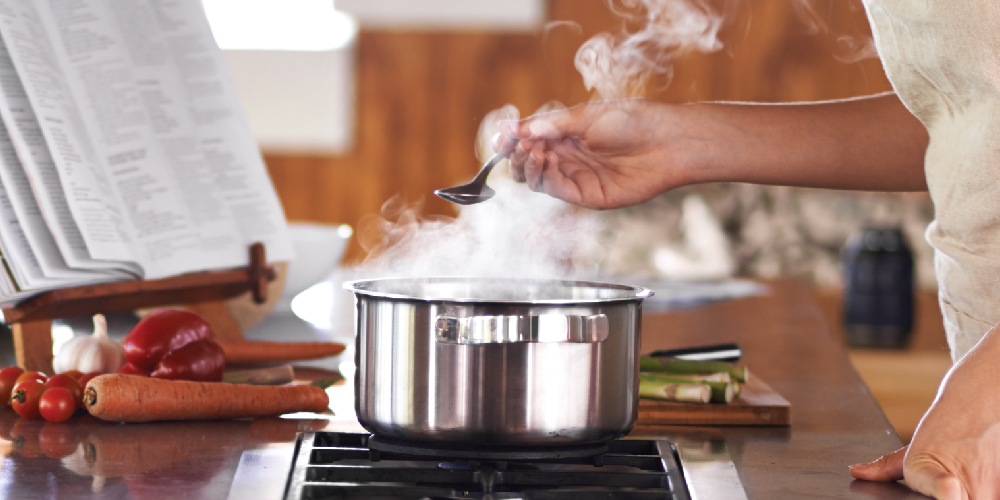 Here in the south, we believe that some of the best soups start with a good roux. No matter what ingredients you plan to add afterwards, start with a satisfying base. If you're working with a modest practice budget, or you're simply looking to dip your toe (or soup ladle, in this case) into the world of digital marketing, we recommend the following to get started: an up-to-date website and search engine optimization.
An Up-to-Date Dental Website
If your dental practice's website is more than 3 or 4 years old, it's time to consider getting a new site. Sure, it's an investment, but it's one that will work for you in the most versatile of ways. The better you take care of your site, the harder and more effectively it will work for your practice.
Some companies offer new websites for an ongoing monthly fee, while others charge one-time rates to create a site. Do your research to find an agency that suits your needs and budget, and consider your style match-up as well. Show prospective vendors examples of sites that you like to make sure they can produce what you have in mind. Be careful about getting a cookie-cutter, templated website. They're usually more budget-friendly in the short-term, but they can seriously limit the flexibility of your future marketing. Among other problems, they're sometimes loaded with "under the hood" errors in the structure and code. You could compare a templated website to canned soup. It has some of the same basic ingredients and is easy to prepare, but it's never as tasty or as healthy as homemade soup with fresh, nutritious ingredients. A more customized website can make a significant difference when it comes to search engine optimization (SEO).
Things to Look For
Ask some or all of the questions below when shopping for a new dental website:
Do I own my domain if I discontinue services? All of Practice Cafe's clients own their domains. We manage private registration for them in our master GoDaddy account, but we'll transfer registration to a client's personal account if they choose to switch web service providers.
What CMS (content management system) will my website be built with? At the Cafe, we prefer WordPress, but we've worked with Drupal websites before. And while we use WordPress as our framework for building sites, we don't use pre-fab templates created by other people. Some agencies have their own proprietary CMS that can cause editing roadblocks later on, and that's if they'll let you take your website with you upon discontinuing their services. With WordPress, you can edit parts of your website yourself.
Can I have FTP access to my website? What about cPanel? Practice Cafe will give both FTP and client-specific Plesk access (comparable to cPanel) upon request. Login credentials to WordPress will give you access to edit much of the content on your site, but FTP and Plesk logins give broader access to the website files.
What is the process and pricing for adding pages or other content to my website? Practice Cafe's current website offerings start with a base size of 10 pages. If you want a larger site, you can add single webpages or booster packs of 4 pages. You can add webpages or other content to your site anytime, and we'll do that work by the project or by the hour. We believe that a website size between 10 to 20 or 25 content-rich pages is ideal for most private dental practices, with a blog that gets original posts added monthly. Be wary of website agreements that include seemingly endless numbers of pages. Too many webpages complicate a site's navigation and lower the quality of the user experience. Additionally, lots and lots of pages often equates to diluted content, which is bad for both human readers and search engine crawlers.
Pricing
A well-designed, informative, and secure website usually starts around $5,000. Pricing may vary depending on how many design rounds you go through and how many pages you want the final product to have. In addition, whether or not a website is responsive (mobile optimized) can also affect pricing. At Practice Cafe, a set number of webpages and rounds is included in the services agreement, and all websites we create are responsive.
HUNGRY FOR A NEW WEBSITE?
Search Engine Optimization (SEO)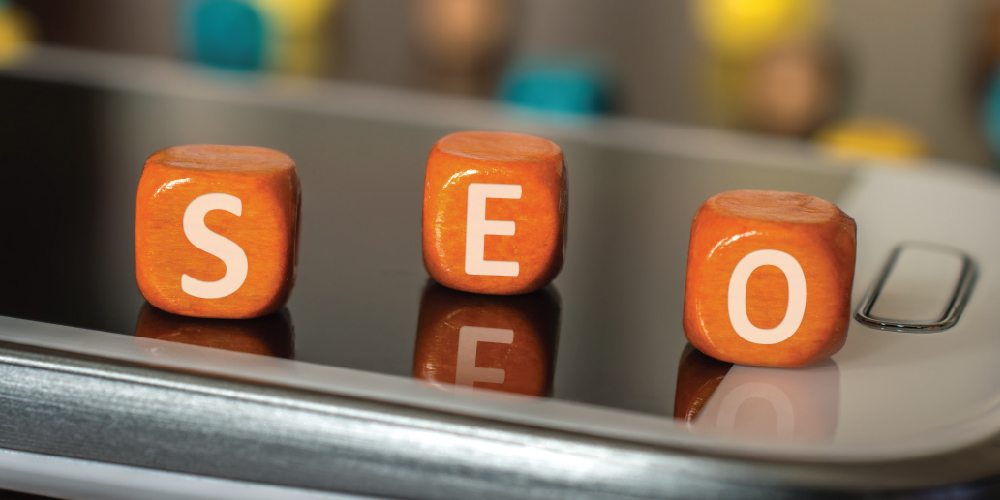 For many geographic areas, dental SEO is a must-have ingredient for your practice's online marketing base or roux. The level of necessity depends on the level of competition in the area, both on land and online. If your office is in a small town or a more rural area, then you're likely to face less competition and, therefore, won't need as much SEO maintenance on your website. For such situations, Practice Cafe offers a one-time SEO service that will get your site and online directory listings in good shape to last a while. For most practices, however, the competition is sufficient to warrant an ongoing SEO program.
Things to Look For
For full-service SEO, find a provider that offers both on-site and off-site SEO including the following:
Website maintenance
Content updates and additions (With original/not duplicated content)
Technical improvements, including security upgrades (For example, an SSL certificate for added security.)
Conversion optimization (Meaning changes and additions that drive website visitors to contact your office)
Online authority building through establishing links
Directory assistance (Contact us to learn more!)
Online reputation management (Look for a program that encourages online patient reviews, and you may want help with responding to negative reviews as well.)
Honest lead tracking, including dynamic phone call tracking
Advanced reporting and customer support to explain the information contained in the reports
Pricing
Most SEO programs start between $500-$750 per month, but some only include on-site or off-site SEO, so ask to see a breakdown of services. Check out the available add-on services, too. Some companies, including Practice Cafe, offer a la carte options so your SEO program can be tailored to your needs and desires. Make sure you know what your total monthly fee will be for all of the services you want, and ask about applicable setup fees as well.
We recommend staying away from long-term SEO contracts. There are some large companies out there that will request your credit card information just to send you a website audit or an informational brochure about their services. Be wary of those requests, and go find a marketing partner you can trust! You wouldn't be the first dentist we know to get in a conversation with an aggressive sales person, and then get stuck in an SEO contract without even knowing how it happened. After Practice Cafe's initial setup fee, our SEO services are month-to-month, only requiring written notice five days before the next billing cycle if you wish to discontinue. We suggest that you give any SEO program at least three months to start working, but if you feel like you're not getting what you're paying for, you're not going to be cornered into a year-long contract with us. Not sure how to gauge SEO chops or progress? Find out how here.
CURIOUS ABOUT SEO?
Next: Ramp Up Your Ingredients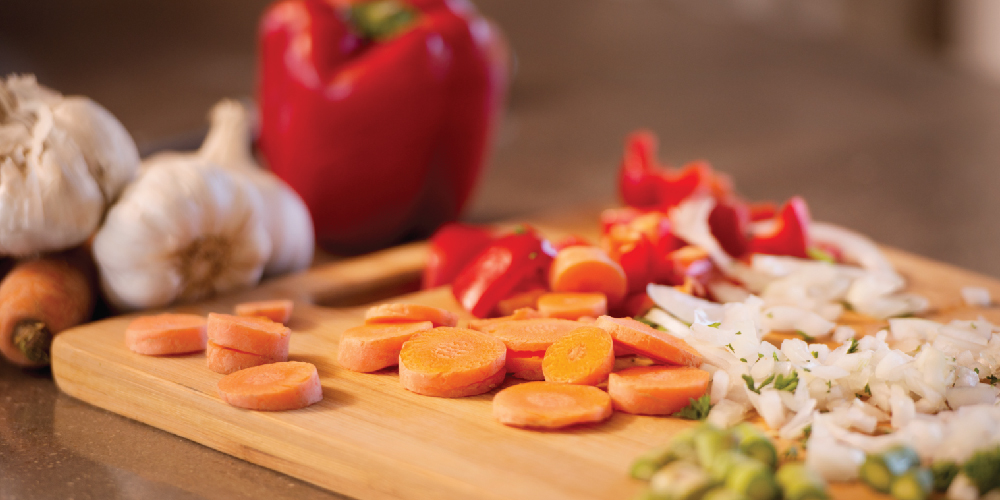 Once your website roux is simmering, a recipe for success calls for more ingredients. Just like quality ingredients make soup tastier and more filling, quality paid advertising (pay-per-click or PPC) will make your marketing efforts more robust and effective. Google AdWords and other sponsored clicks have hard costs, so keep that in mind when planning for an investment in PPC. Investing in PPC is the best way to quickly increase website visibility and new patient leads to your site. If SEO efforts could be compared to using a crockpot to cook ingredients slower and longer for superior recipe execution, PPC could be compared to using a pressure cooker to get a tough job (acquiring online new patient leads) done quicker. It's not the cheapest option, but when PPC is done with skill and integrity, it can give your dental practice's website and call volume the boost you're hankering for. Paid social media advertising is another option we'll briefly address here.
Pay-Per-Click Advertising (PPC)
A good PPC manager will target keywords in your area and constantly monitor the account, looking for new growth opportunities and cutting costs where possible. They'll continue with what works and make changes where campaigns aren't performing.
Things to Look For
Find a PPC manager that offers the following:
Daily account maintenance
Keyword bid management, including ongoing budget analysis and recommendations
Landing page creation and optimization with a focus on conversion
Split testing of ad copy to find out what works best for your practice and target market
Honest lead tracking, including dynamic phone call tracking
Advanced reporting and customer support to explain the information contained in the reports
Pricing
Here at Practice Cafe, we suggest a monthly ad spend budget starting at $500, though we most often recommend $1,000 a month for optimal account performance. If your dental office is in a major metropolitan area, you'll probably need to invest more than that to see desirable results. Most PPC management fees run about 30% of ad spend, so a monthly ad spend of $1,000 will have a management fee around $300. When requesting quotes from PPC agencies, look for the breakdown of how much of your money is for paid search (actual ads/sponsored listings) and how much will go to the agency for management.
WE'RE A GOOGLE PPC PARTNER
Paid Social Media Advertising
Sometimes you can reach a new audience in an engaging way (and with a smaller budget than is needed for PPC) through paid Facebook advertising. Return can be difficult to track because it's against best practices to use a tracking number on your Facebook page. Instead of traceable calls, you'll see more traffic to and activity on your page. This will hopefully lead to more potential new patients discovering your practice, which they can then recommend to others in their social network. We think Facebook has been great about adding functionality to business pages, and about making conversion-focused elements more noticeable and user-friendly. You can add call-to-action buttons, patients can leave reviews, and, with a third-party app or widget, you can even offer appointment scheduling. Many people really appreciate the option to schedule appointments online.
Things to Look For
For paid advertising on Facebook, look for an account manager that fits many of the same requirements you have for a PPC manager. Also, ask to see ad samples. The visuals need to match to your practice branding and online identity. Visual engagement is the most compelling part of a Facebook ad.
Pricing
You can advertise on Facebook with a budget starting as low as $100 and just see what happens! Your agency will also charge for management and creative deliverables for ads. This proposition is different from social media posting, which adds content to your business' page but it isn't necessarily sponsored (although social posts can be boosted). We touch on social posting below.
HAVE A FACEBOOK DILEMMA?
The Add-Ons: A Well-Balanced Meal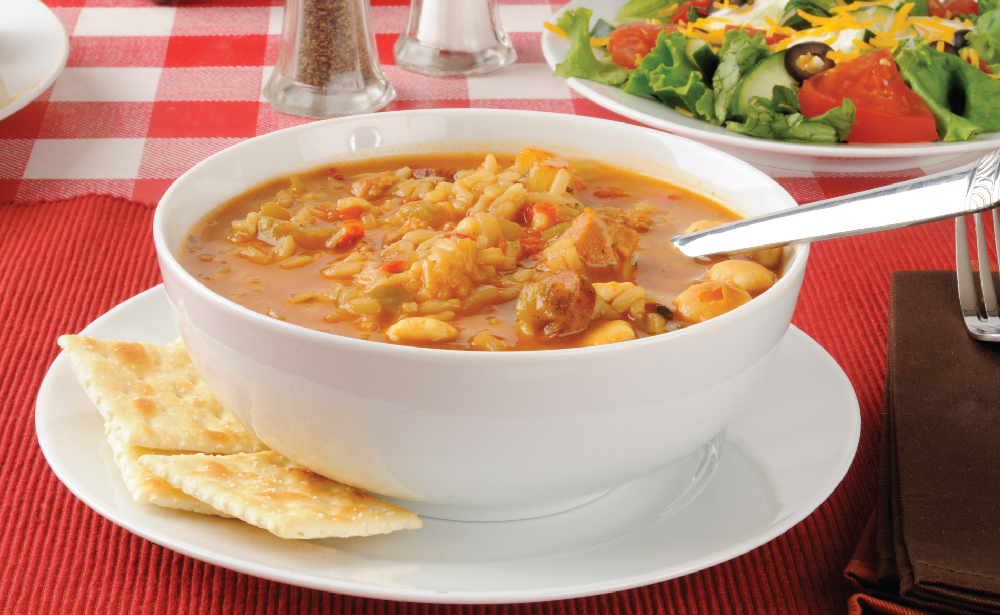 If you're feeling ready to make online advertising one of your primary dental marketing investments, consider a multi-faceted approach. Our soup analogy started with a roux or base of an up-to-date, responsive (mobile optimized) website with SEO. Then there were ingredients to add, including PPC advertising and paid Facebook advertising, which can be likened to the protein and vegetables of your soup recipe. When you serve soup, you may include bread, a salad, or another side with your meal, or all of these! Similarly, a well-balanced marketing plan with complimentary add-on services will bring the most benefit to your practice's health and growth in the form of patient leads. We're including some digital marketing "side dishes" below, from online reputation management to blog posting.
WE'RE HERE TO HELP!
Social Media & Reviews
Building up and managing your online presence in the realm of social media is important nowadays. If you or someone at your office doesn't have time to manage this, we suggest finding someone to do it for you. Facebook is the most popular social platform, and it offers an appealing visual element. Office photos and creative post designs can go a long way in providing potential and current patients the most relatable view of your practice. We don't think Facebook is worth losing your mind over trying to manage it, and we don't think you need to spend big bucks to have someone manage it for you. Just don't neglect it. Find the sweet spot where maximum patient engagement is achieved with the most minimal amount of work possible.
Social media is a place for reviews, too. Google and Facebook both garner a lot of patient reviews for dentists, plus now your Google reviews show up on your search results page! People turn to other review sites and online directories, as well, including Yelp and YellowPages. The first goal is to get satisfied patients to leave you reviews online, and then the second goal is to get prospective patients to places where they can read those reviews. If you're lucky, you'll always get glowing reviews. Not all reviews are positive, though, so don't feel overwhelmed by a few negative ones. These online spaces provide a public platform where you can respond to negative reviews while you deal with the reviewers privately, if possible. If you're not sure of the best way to reply to an unflattering review, enlist some professional help from your marketing agency. At Practice Cafe, we offer an online reputation management service that combines review solicitation, help with responding to reviews, and social media posting.
Things to Look For
Ask vendors whether their messaging and creative components will be tailored to your specific practice. Facebook posts that are customized to your office and that are relevant to your patient base will be more likely to attract clicks, likes, shares, and visits to your page. In addition, help with responding to negative reviews requires a marketing partner that's willing to do the research and put in the time to answer appropriately to the particular situation at hand. Don't go for the cheapest service if it's an overly templated approach not customized to your practice.
Pricing
Social media posting services start as low as $50 per month, but we've seen some online reputation management services quoted as high as $1,000 or more. When looking at possible social and reviews services, get details on what they include so you can determine what's a good value and what's more expensive than you need.
GET ONLINE REPUTATION MANAGEMENT
Blog Posting
Blog posts with unique, or original, content added monthly (or more often) to your website add tremendous SEO value to your site. They also add helpful information for website visitors. Most of our clients like their blog posts to be an appropriate balance of informative and entertaining, with a little bit of salesmanship mixed in. Finding the time to blog yourself, or to have one of your staff do it, isn't always easy or even feasible. If like most dentists, your time is limited due to the many professional hats your practice requires you to wear, consider a blogging service. On top of blogs needing content, they also need comment management. You need someone to mediate real people's comments on your blog posts, and you also need someone to filter and erase spam comments. We once saw an entire WordPress website (not one that we created) crash because the unmanaged spam blog comments had reached such an astronomical proportion.
Things to Look For
Not all blog posts are created equal. Watch out for duplicate content, meaning content that a provider posts on multiple clients' blogs. Some companies claim to provide original blog content but upon further scrutiny, you'll find that all they do is swap out a few words and reorder some phrasing. Google and other search engines are more discerning these days, and they'll pick up on that duplicate content. In some cases, they'll even ping your site for a penalty. When it comes to your website's SEO performance, we believe that no blog content is actually better than duplicate content.
Pricing
Blog services generally start around $100 per month, depending on post length and frequency. Again, be careful of content libraries and other duplicate content. If search engine optimization is one of your priorities for your website, we recommend not only being wary of them but avoiding them altogether. Monthly blog posts are included in Practice Cafe's SEO program, and we also offer add-on enhanced blogging for weekly posts.
SIGN UP FOR WEEKLY BLOG POSTS
Tasting & Adjusting the Flavors: Lead Tracking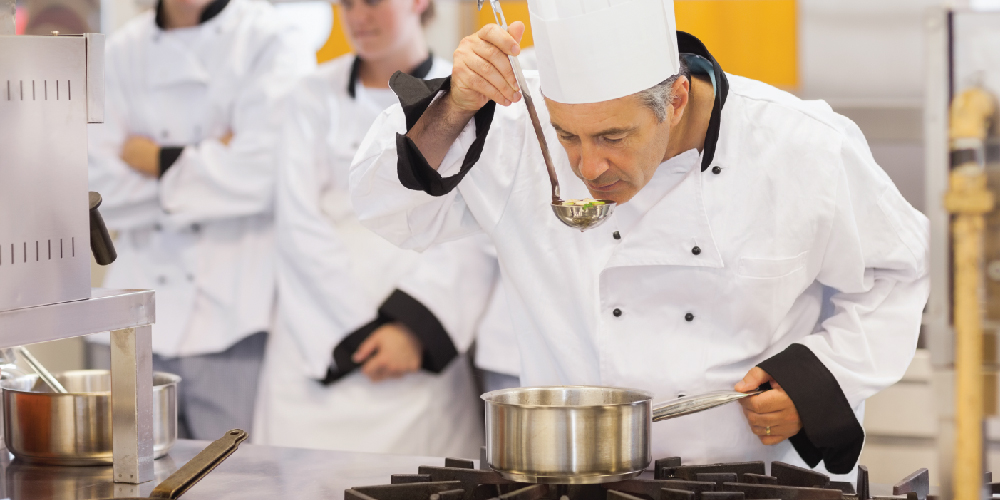 Once you've decided on the combination of digital marketing services that suits your practice, budget, and goals, your soup is well on its way. When you make soup, your culinary creation will be better if you taste and adjust the flavors as you go. Similarly, make sure your advertising agency is utilizing dynamic phone call tracking to monitor your digital marketing as it progresses. This is the most accurate way to track leads to your website.
Things to Look For
Ask your call tracking service provider these questions before getting started:
Can I port my phone numbers out in the event that I discontinue your service? If so, what is the process for that? You want to have the option to port phone numbers in the event of transferring service to a different provider. This means going through the technical process of transferring the phone numbers to that new provider. If you have to leave behind tracking numbers, depending on how they're being used, your practice could experience a devastating drop in call volume by losing those phone numbers. If porting isn't an option, does the provider offer call forwarding for a period of time following service cancellation?
Are your tracking numbers dynamic or static? Static means you get a tracking phone number, but it gets hard-coded into your website. This isn't good for two main reasons. First, you always want your real practice number to be what's hard-coded on your site, for SEO purposes and so you don't run the risk of having an expired tracking number hard-coded there. Second, you want dynamic tracking because it's what gives you the most valuable tracking data for different traffic sources. Dynamic tracking uses special code to change the phone number depending on the source of the web visit, or session. Sources include Google Search (organic website traffic), Google AdWords (paid search traffic), Social (Facebook), and Referral (traffic from a directory listing), etc. Behind that dynamic tracking, your practice phone number is still what's actually hard-coded on your site, it's just not what appears for those tracked web sessions. At Practice Cafe, we also integrate our dynamic call tracking with Google Analytics for additional data.
Do I have a pool of randomly rotating phone numbers, or can I assign tracking numbers to specific sources? You want to have unique phone numbers that can be assigned to the different traffic sources to your website. With a pool of numbers, they merely cycle and can't be assigned to specific sources, limiting the specificity of your tracking data.
Can I listen to my calls? Even if you don't have time to listen to your calls, get assurance that you have access to them. In some cases, companies will listen to or otherwise analyze your call data for you, without offering access to the raw data. To ensure accountability, you should always have access to check on your calls whenever you want.
Pricing
Many stand-alone call tracking programs start around $300 per month. For the most affordable option, and as long as the service meets the requirements above, utilize call tracking through your digital marketing company. This will give you the most maneuverability in your tracking for the least amount of headache. Plus, it's typically cheaper (or free) since you're already paying for a service with them. Some digital agencies require you to use their call tracking. Keep in mind that the majority of companies will do audits of tracked calls by listening to and making notes on a sample of calls each month. If you want all of your calls listened to with notes provided and documentation of appointments made, that kind of service tends to cost more due to its time-consuming nature.
Need to Mix Things Up?
Empowered with the tracking data to taste (see) the status and progress of your digital marketing, you can adjust the flavor (the approach) as needed. If you've tried something for a quarter or longer and it's not working, tweak things and monitor the results. Many parts of digital marketing are more of an art than an exact science, so the process to determine what produces the best results for your practice won't be immediate, and there's no magic button or lever. Be suspicious of anyone who tells you otherwise, over-simplifying digital marketing endeavors and guaranteeing out-of-this-world, Michelin star-rated results. If you have questions about whether your expectations for results are in line with reality, ask your dental advertising company for information regarding average results that you can compare with yours.
If you decide to mix things up in your marketing plan, ask your agency what your options are, what the risks are (if any) to make a big change, what the progress has been thus far, and what the outlook would be if you continue as is. Remember, if you're concerned about return on your digital marketing investment, confirm that proper tracking is in place to provide you with the data and tools you need to analyze it for conversions and projected ROI. I don't know about you, but I'm ready for a big bowl of soup!
HUNGRY FOR DIGITAL MARKETING?
Cheers,