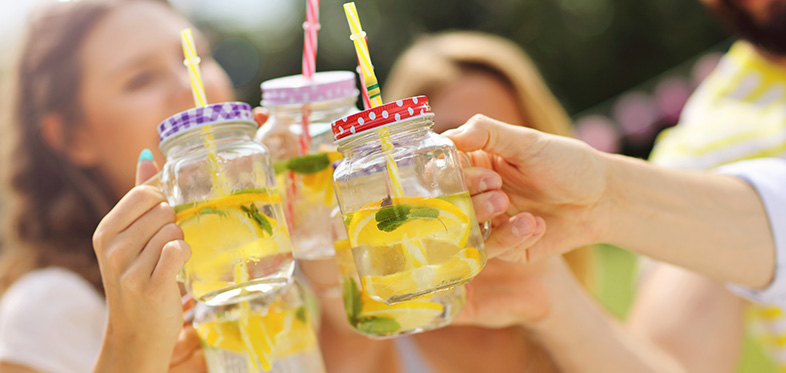 Cheers to a Well-Managed Social Media Presence
Since you're looking into social media management for your dental practice, you're probably a thorough business person who wants to take advantage of all the viable customer acquisition channels available to you. A truly comprehensive dental marketing plan will include some level of social media activity. Dental social media offers multiple outlets to engage with your patients and community online, and to connect with an audience you might not otherwise reach. Practice Cafe offers both paid social media management for dentists as well as social posting services.
Paid Social Media Ads Management
Paid social media management is similar in concept to dental PPC (pay-per-click), but it's on social platforms instead of search engines. This service utilizes paid ads and boosted social posts on the most popular social platforms to increase your practice's brand awareness, to send more visitors to your social pages, and to funnel traffic to your dental website. In addition to staying top-of-mind with existing patients, paid social ads on Facebook and Instagram enable your dental practice to also get on the radar of potential patients who aren't actively looking for you but who are open to the idea of becoming a future patient. One of the compelling benefits of social media endeavors is the opportunity for your leads to essentially advertise for you, as people who discover your practice then share and recommend it to others in their social networks.
Social Media Posting
The life-of-the-party cousin to paid social ads is social media posting, which adds content to your business' social pages and feeds but it isn't necessarily sponsored (although you can pay to "boost" social posts). When you're paying for social ads to promote your dental practice and someone clicks thru from one of your ads to your Facebook page, the page must deliver on the expectations set by your ad. To do this, your page needs recent posts, visible user activity, and patient reviews/recommendations. If people land on your business page and it has metaphorical cobwebs due to inactivity, then your social ad leads are likely to fall flat and wither away. You only get a few seconds to draw people in and impress them! Let our team help make your practice's social media pages work for you so your leads can blossom into new patients! For this add-on service, Practice Cafe posts weekly on up to two of your selected social media platforms.
As with all things, we strive to practice what we preach. Check out Practice Cafe's latest activity on Facebook!
When to Pay for Dental Social Media Management
If the rest of your digital dental marketing ducks are in a row, consider adding dental paid social media advertising as another method for growing your practice's online presence and increasing new patient leads. We'd love the opportunity to take care of all your paid social ads and boosted Facebook posts for you! Paid social leads are unlikely to convert if they land on an incomplete or inactive Facebook page. As part of our paid dental social media management, we make sure that your Facebook page is in tiptop shape. Facebook has been great about adding functionality to business pages, and about making conversion-focused elements more noticeable and user-friendly. You can add call-to-action buttons, patients can leave reviews, and, with a third-party app or widget, you can even offer appointment scheduling. Instagram's sponsored post game is strong, as well. We know the ropes and are here to be your guide!
In regards to social posts, we believe that practice involvement in social media posting is ideal, with a dedicated team member and/or at least light participation from the dentist. You wouldn't send a third-party representative to a treatment plan presentation to a patient, and we don't recommend you having a third party do ALL of your dental practice's social posting either. With team participation, your social media activity will appear more genuine to patients and prospective patients because it will actually be more genuine. Having said that, we're all for solutions that make running and growing your dental practice easier! Hiring out part of your dental social media posting to an experienced dental marketing team that's eager to please you is a smart move. It will support your in-house social posting efforts, it will maximize your investment in generating leads through paid social ads and boosted posts, and it will take your social media presence to the next level.
Request Social Samples
Practice Cafe Paid Social Media Management
Program Features and Pricing
Practice Cafe's paid social media advertising service includes the creation of ads and boosted posts that match your practice's branding and online identity. Visual appeal is the most engaging part of a Facebook ad! We also target ads to appropriate audiences, with ongoing refinement of campaigns based on their performance, which will all be reported to you.
Dental Social Ads Setup
FREE
Existing social page audits
Extensive target audience research
Budget analysis and recommendations
Custom ad and post creation to fit specific ad platform sizing
Compelling messaging and calls-to-action to promote your practice brand, specific services, and value proposition
Dynamic phone call tracking setup
Lead generation tracking for forms
Google Analytics and pixel code tracking setup
Setup of digital marketing dashboard
Ongoing Monthly Dental Social Advertising Management
$295+
Advanced analysis and reporting
A/B testing of ad copy and designs
Identification of opportunities for additional target audiences and campaigns, including boosted posts
On-site landing pages as needed for promotion of special offers
Dynamic phone call tracking
Complimentary first-month paid social advertising call analysis
Dedicated client representative and access to client digital marketing dashboard
Ad spend not included in management fee
Automatic call scoring with appointment confirmations
Dental Social Media Posting
$145/month add-on service
(with paid social ads, dental SEO, or dental PPC)
Add Practice Cafe's dental social media posting service to help bolster your digital dental marketing and online presence. We'll post weekly on up to two of your selected social media platforms (Facebook, Google My Business, Instagram, Twitter, or Pinterest). These refreshing "shareable" posts are informative and fun, customized to your office's branding and your preferred style.
sign up today