Your Marketing
Should Be as

Specialized

as You Are

We know that without our clients, there really couldn't be a Practice Cafe. In that way, we consider all clients to be special, and we strive to treat them as such. Dental specialists like you take this concept to another level, because you're special AND specialized! Whether you're in one of the ten dental specialities formally recognized by the American Dental Association, or you're a general dentist who has excelled at and built up your practice with a treatment or group of services that people think of as specialized, we're here for you.
Practice Cafe's experienced and versatile team understands the nuances of marketing for dental specialists. We've come together time and again to deliver satisfying results for dental practices specializing in all areas:
Cosmetic Dentistry and Facial Esthetics
Dental Anesthesia
Endodontics
Holistic Dentistry
Oral and Maxillofacial Surgery
Orthodontics
Pediatric Dentistry
Periodontics
Prosthodontics
Sleep Apnea
TMJ/TMD
And more!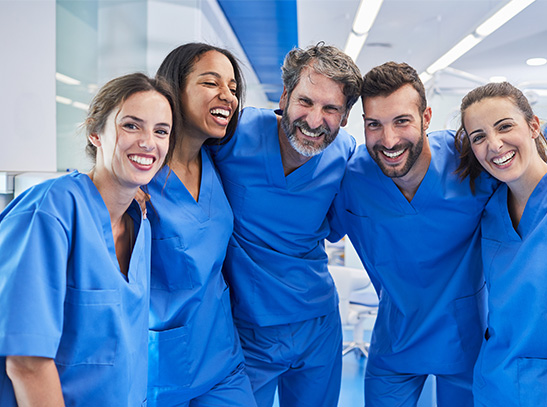 Precision Tools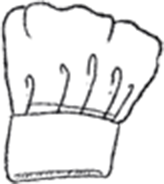 The marketing tools and approaches that are predictably effective for promoting general dentistry practices can't be applied with broad strokes to specialty dental practices. At Practice Cafe, we're sensitive to the challenges that many of you specialists face in balancing your brand outreach to prospective patients with a heavier reliance on professional referrals and B2B efforts. And what works well for one specialty practice might not be right for another specialist. Your dedicated team at the dental cafe will work closely with you to identify the dental marketing mix and balance that's appropriate to your specialty practice's needs and goals. We want to curate the precision dental marketing tools and methods that will be the solution you're looking for.
Request Speciality Samples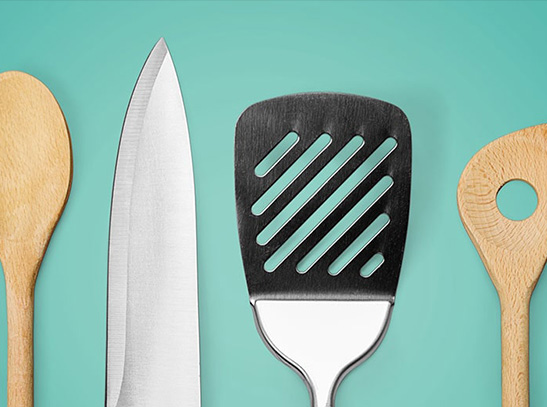 Dental Websites
for Specialists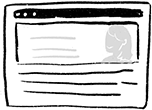 Custom dental speciality websites are… well, one of our specialties! Head on over to our Specialist Website Gallery to check out some of our work. When you're ready to get started, you can spread your new dental specialist website over 12 easy monthly payments! Every Practice Cafe website design comes with one-time, basic on-site search engine optimization (SEO), which will of course be performed according to your dental specialty. You can further maximize your online marketing presence by investing in additional dental SEO for specialists and dental PPC (pay-per-click) tailored to your specialty, both of which we offer in-house on a month-to-month basis.
SPECIALIST WEB GALLERY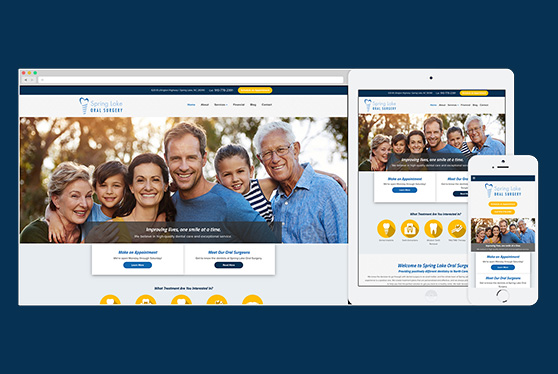 Specialty Digital
Marketing

Practice Cafe's digital marketing strategy for dental specialists is focused on your area of specialty and the more specific target audience that you're looking to reach, with particular attention given to the differences in web search and buying behaviors between general patients and those looking for specialty dental care.
What dental specialists miss out on in terms of web search volume that general dentists get, they can make up for with high-intent keyword searches by patients who are actively looking for their specific services and already know they need them! Sign up for monthly dental SEO or specialty dental PPC with Practice Cafe, and we'll make your paid ads and your specialty dental website enticing search engine results for your target audience. We're well-acquainted with in all aspects of Google healthcare advertising policies, so we'll ensure that your PPC account is optimized for exactly what you need, whatever your specialty. You may also be surprised to learn how granular we can get with our Facebook Advertising targeting. We're ready to connect you with the people in your area who need or want the specialty dental services that you provide. You deserve the creme de la creme for your dental specialty advertising efforts!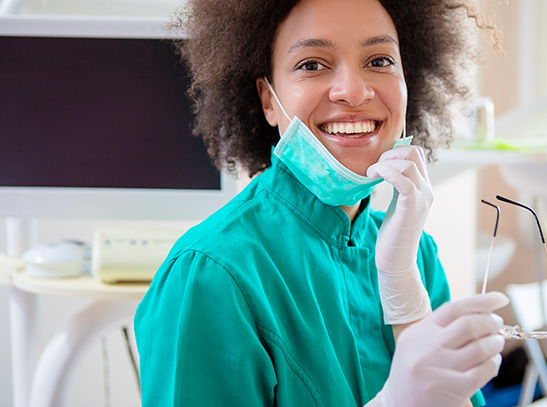 Specialist Videos
and Google Tours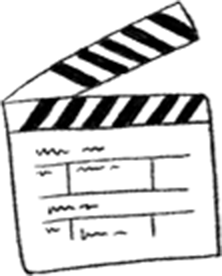 Don't just tell your patients and referral partners about your specialty dental practice, show them your office and team with a professional practice video! You'll be amazed at how well you can communicate your practice philosophy and specialty value proposition in a two- to three-minute video. Your prospective patients and potential referral sources are sure to find your feature film invaluable in their decision-making process regarding your specialty practice. Our professional, speedy practice videos include pre-production, a one-day shoot, and post-production (editing) for a low fee. During your Practice Cafe specialty dental video shoot, our videographer will interview you and patients giving video testimonials. Our video professional will also capture compelling footage of your office and team in action, emphasizing your marketable attributes and portraying the benefits of becoming one of your patients.
A Google 360 Tour is another immersive way to let future patients and referral partners experience your specialty dental practice. It can be featured on your specialty practice website as well as in local Google search results.
See Videos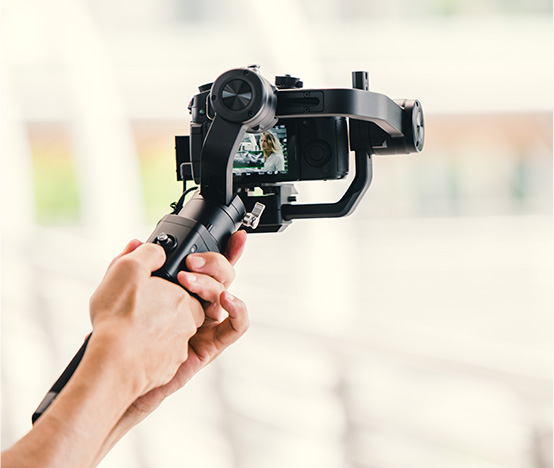 Referral Marketing
for Specialists

At Practice Cafe, we understand how important healthcare provider referrals are to your business as a dental specialist, and we're here to make it as easy as possible for you to communicate with your referral partners and for those partners to send referrals your way. We create, print, and deliver irresistible referral pads, rack cards, custom-designed letters, magnets and other ad specialty items that will help keep you top of mind and top of pen when it's referral time. We love to talk referral "shop" and ideas. Let's chat!
Referral Samples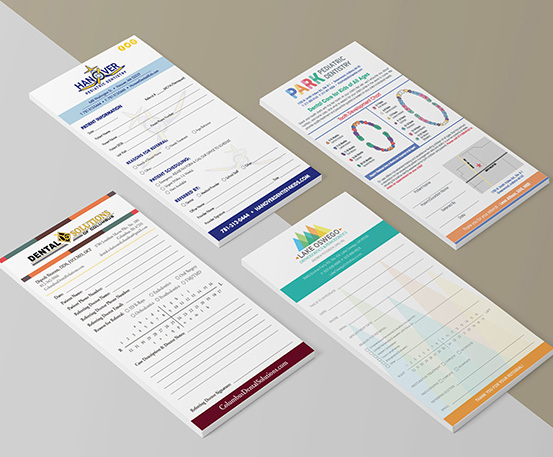 Specialty Dental
Direct Mail
Our turnkey direct mail programs include custom design, high-quality printing, mailing lists with multiple options for targeting, dependable mailhouse fulfillment, transparent call tracking, initial phone training, and analysis. We know that for a specialty dental practice, the parameter mix for targeting the mailing list is one of the most crucial ingredients to get right! Practice Cafe's flexible, quarterly mailing options allow you to update the mailer design, adjust your targeted mailing list, or change the mailing schedule before the beginning of each quarter. A quarterly direct mail strategy also enables you to make evidence-based decisions for new patient offers, and to make other adjustments in line with the seasonality shifts that are sometimes different for specialty dental practices than for general offices.
A 4-panel postcard is well-suited for specialists or to highlight a couple of specialty dental treatments. It's like a small meal that's still filling, so someone must be paying attention to those macros. If you want to say a bit (or a bite) more than a regular dental postcard but not quite enough to fill an 8-panel mailer, a 4-panel postcard could be exactly what you're craving for your specialty dental direct mail campaign.
Learn More