Let Us Wear the
Marketing Hat for You

Being a dentist and starting your own practice is a unique professional situation to be in. You're wearing so many hats! Marketing doesn't have to be one of them.
You probably consider yourself a dental clinician first and foremost, balancing science and artistry. You're also in the process of becoming a business owner, so you likely have at least a spark of entrepreneurial spirit. During the dental start-up process, you need to be part masterplanner and decision maker, and part construction manager (all while many start-up dentists work another full-time job as an associate). Then, when you open your doors, at least until you can expand your staff, you also might assume the roles of boss, systems analyst, human resources manager, and customer relations expert. Did we miss anything? It wouldn't surprise us if there's even more. Unless you're superhuman, you shouldn't take on all of your dental marketing, too! If you're looking for a partner to be the marketing solution for your start-up dental practice, we'd love to get to know you. We've spent years focusing on and specializing in comprehensive start-up dental marketing, and we're fabulous at it! Here's how Practice Cafe could fit into your checklist for dental start-up success:
Create a sound business plan
Contact a knowledgeable lender, consult a dental lawyer, and engage a dental CPA
Get demographic reports by Practice Cafe
Choose an experienced dental real estate broker
Select your best office location
Start the smart marketing process with the Practice Cafe team: Custom logo and branding, awesome website, opening postcard, dental SEO and PPC, and social media management
Plan and design your office systems with the help of your site planner/designer, equipment reps, technology and software providers
Hire a dental contractor and build out your office
Figure out your credentialing along with your insurance participation and other patient financing options, including an in-house membership plan
Hire and train your staff, potentially with the help of a dental staffing company
Kick off your marketing campaign
Start seeing new patients
Maintain marketing momentum and live your practice dream!
Marketability
Must Come First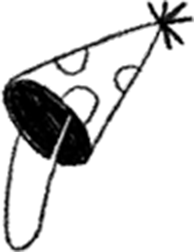 Marketing response and success rates depend on numerous factors, with office location and dentist-to-target population ratio being major players. Economic conditions tend to be another biggie, and timing is important as well. All in all, what typically comes before marketing success is actual marketability in the eyes of the target audience.
So what makes a dental practice marketable? This varies from area to area, depending on what appeals to the target market. For example, in an area with a lot of families, kid-friendliness will be important. To young professionals or an older demographic of empty nesters, this wouldn't be seen as a benefit. Think of marketing like sending an invitation to a party. You can send dozens, hundreds, or even thousands of party invites, but if the party doesn't have what invitees want, they won't come (and if they do, they won't stay)! Similar to how you'd plan a party—from the food and decorations to the activities and music—make your dental practice have the patient amenities, office decor, services, and overall atmosphere that people in your area want. Sure, any marketing is probably better than none, even if it's for a less-than-marketable practice, but advertising is not a magic bullet and be wary of anyone who makes such a claim! You'll hit the sweet spot when your dental marketing lets people know that you're offering what they're looking for.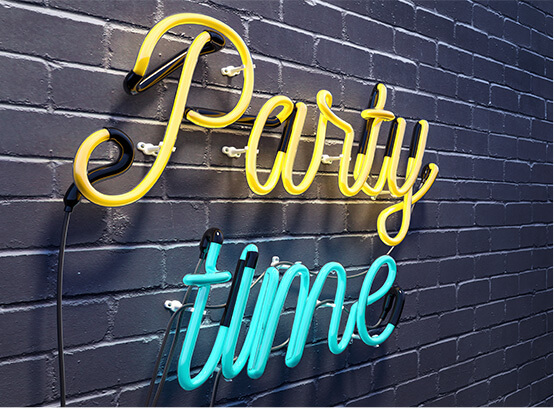 Start-Up Marketing
Must-Haves
If you're ready to get moving on your start-up dental practice dream, begin a smart marketing journey with Practice Cafe now. Start-up dental marketing must-haves include a custom logo and branding, an awesome website, a grand opening postcard, and a plan in place for strategic digital marketing.
Timing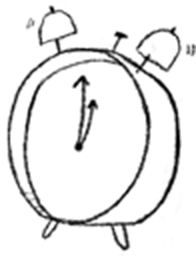 Scheduling and time management is critical in the months, weeks, and days preceding the launch of a start-up dental marketing campaign. We know you're dealing with many moving parts, and you want a marketing partner who will stay on top of your designs and project fulfillment. Practice Cafe's team is here to get the job done for you, and get it done right. When you're researching a location for your start-up dental practice, it's never too early to get dental demographic reports and analyses from Practice Cafe. Some clients get in touch with us years before they open their start-up practices!
For logo design, website creation, and the execution of a direct mail campaign, exactly how much time you need depends on how responsive you'll be with feedback, and how quickly our marketing synergy will achieve your branding vision. Ideally, start-up dentists will begin the marketing design process with us 6-9 months before their projected opening. If you're closer to your opening date than that, don't fret! We've completed many start-up dental marketing campaigns in less time. Contact us today so we can make an actionable marketing game plan together!
Schedule a Strategy Call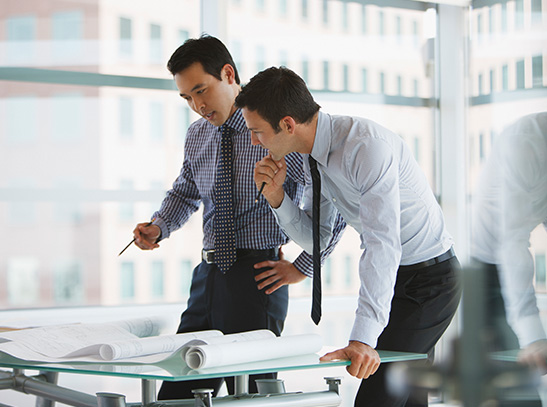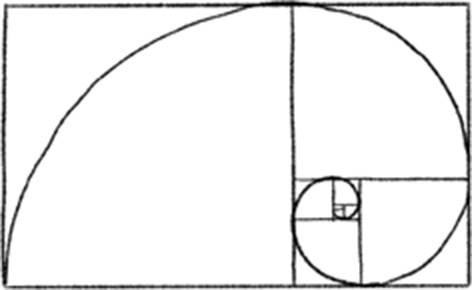 Meet Needs and Solve Problems with Unique Branding
Your dental practice brand, starting with your custom Practice Cafe logo, should be a memorable, cohesive identity that tells people through marketing as well as patient experiences what makes your office a good fit for them. What's your story and your value proposition, and how are they unique compared to the competition? (It's often easier to be different than better.) Successful brands hit the sweet spot when they consistently align the benefits you offer to the needs and wants of your community. Meeting needs and solving problems in an appealing way attracts and keeps customers. You'll be hard-pressed to find enough people to pay you to meet non-needs and solve non-problems.
Make lasting, positive first impressions on prospective patients with a professionally-designed, distinctive dental logo. Don't sell yourself short in the way you present your practice to patients. Get a logo that truly says something about the unique flavor and caliber of your practice.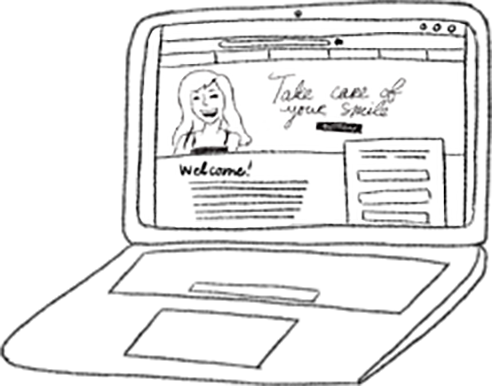 Convey Your Awesomeness with an Awesome Website
A solid, user-friendly dental website that tells your practice's story and clearly communicates your value proposition can make or break your ability to earn the business of patients online. Being optimized for mobile viewing is an absolute must! Practice Cafe's custom dental websites are made with from-scratch content, well-seasoned design elements, and savory calls-to-action, and they're topped with a healthy serving of local dental SEO. These high-quality ingredients are needed for a delicious, healthy website that gets new patients calling and keeps your recall stream flowing.
Give future patients a three-course meal on your website with visual, detailed information about your dental office and philosophy, including quality photos. Skimping out here will leave people hungry for more, which could easily cause them to seek out a competitor's site.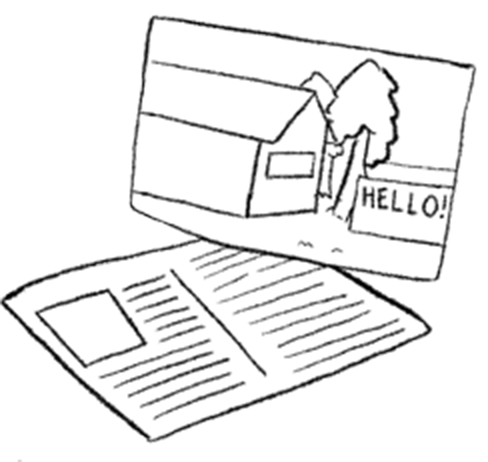 Announce Your Practice and Gain Initial Traction with an Opening Postcard
The first and best reason to send a dental postcard is to announce the opening of a new office, whether it be a start-up practice, a new office you're moving to, or an additional location in a new area. A grand opening dental postcard gets your practice brand and information directly into the hands of people in your community. Powerful postcard design and messaging will help convert those potential patients into actual appointments. In the early days of your start-up dental practice, you'll need the initial traction gained from an opening postcard.
Practice Cafe has helped hundreds and hundreds of start-up dentists open their doors with patient calls already coming in from their opening postcards. After your mailing list has received your piece, we'll conduct an analysis to determine whether dental direct mail is likely to be worth continuing for your office and, if so, which piece we recommend next.
Blueplate Special Start-Up Package
When securing a loan for your start-up dental practice, set aside a sufficient portion of your funding to make a viable, comprehensive start-up marketing campaign possible, for both development and deployment. A "whatever is left over" advertising budget simply won't cut it in today's competitive market! Practice Cafe's Blueplate Special Start-Up Package is the perfect pick to satisfy a hungry start-up dentist wanting to open with patients already scheduled. Remember to include funds for first-year digital marketing in your start-up plan!
This package of recommended services is for those whose dental practice dreams and stomachs growl too loud to settle for mediocrity. After how far you've come, you deserve the best chance for success!
LEARN MORE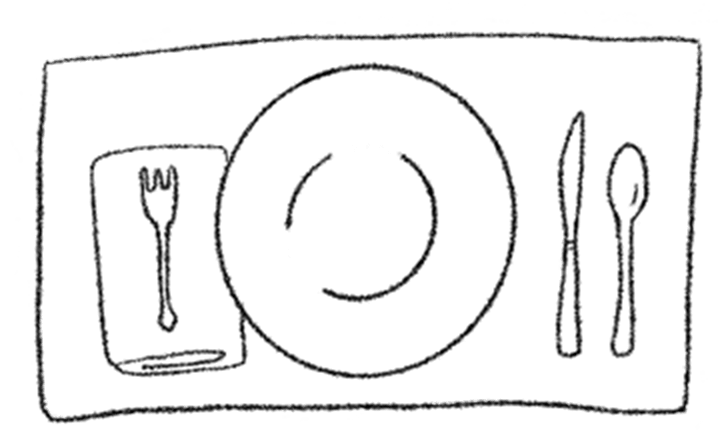 Digital Marketing Is
for Every Dental Practice

Your prospective patients are online, many of them for hours each day. To reach them where they're looking for a dentist (on their devices), it's time to implement a strategic, results-driven digital marketing program. Practice Cafe's month-to-month digital marketing services are conversion-focused and effective, meant to generate both the amount and the kind of patient leads you want. The sooner you invest in pro-level, local dental SEO, the better off your website will be in the long-run! Don't fall behind. Need a timely patient boost? Our paid ad services produce quality patient leads for desirable acquisition costs.
If you've avoided making an online marketing plan because it feels overwhelming, sounds too expensive, or you're worried about being taken advantage of, we understand. Please reach out to see if our value proposition resonates with you!
DIGITAL SERVICE DESCRIPTIONS
Resources for
Dental Start-Ups

Since 2005, Practice Cafe has helped hundreds and hundreds of start-up dentists open their doors with powerful practice brands and patient calls coming in.
From location finding to practice naming, and from brand development to comprehensive digital and print services, we offer the dental-specific marketing you need to make your start-up a smashing success. Even if your practice is still just a dream, please call us! We'd love to help turn your dreams into reality!