Other Great Companies
We Know and Recommend

At Practice Cafe, we offer as many services in-house as we can provide with our high standard of quality. To free you up to spend time providing dentistry and focusing on the profitability of your practice rather than worrying about handing every detail of our dental marketing, we also coordinate several services with like-minded vendors to help simplify your life. These vendor partners include but aren't limited to our printer and mailhouse, our call tracking and other software providers, and our photographers and video production teams. In addition, we have a network of other third-party partners that we recommend to clients for increasing their dental practice's success. These are companies we know and have worked with, and who we feel comfortable recommending to our clients.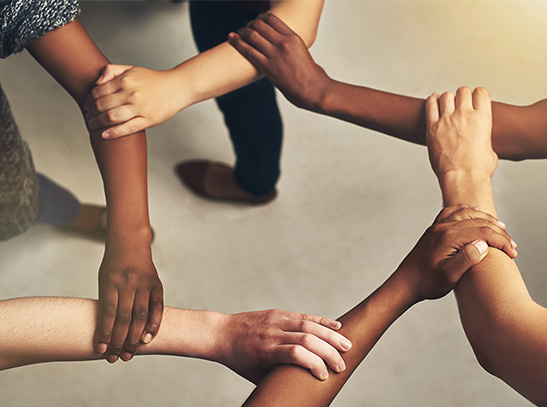 ACTdental
ACTdental
specializes in accountability-based practice management consulting programs that are tailored to you and your teams' specific goals and challenges. ACT's systems and coaching will help you build a foundation for a thriving practice, and develop the components and techniques for a dynamic and high-performing team. In addition, ACT helps you know your numbers so you can accurately analyze them in relation to your goals and recognize areas for greater growth and success. ACT's programs foster a culture of responsibility both within their services as well as within your team. This makes for more successful, more fulfilled, and happier teams! Patients can surely feel the difference in an ACT-driven team. Another appealing and beneficial aspect of ACTdental's approach is that it's based on the kind of work-life balance that appeals to you. ACT knows that taking control of your practice and boosting your production won't mean all that much if you don't have time for enjoying anything else in life. They also know that many dentists work long days and weeks but still turn the lights off at closing time (or later) feeling anxiety or burdensome worry about their business. ACT wants to help you and your team work smarter, not necessarily longer. Request a practice assessment to see where your greatest opportunities for growth are. Along with their consultancy, ACT also offers several different kinds of dental seminars and ACTdental Academy on-demand training. See which course or instruction your team needs most!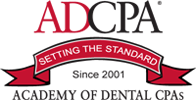 ADCPA
The
Academy of Dental CPAs
, founded in 2011, was the first dental CPA organization. The ADCPA has member firms that cover every state, and it is dedicated to helping you find the right professionals to meet your practice's needs. ADCPA membership is exclusive, with CPA members and firms required to meet and maintain high professional standards. ADCPA members are trustworthy and knowledgeable with specific expertise in the field of dentistry. Having an accountant with specialized knowledge of the business of dentistry means you'll get more than financial statements and management reports. You'll have another practice business advisor available to you, offering professional advice and experience-based wisdom that extends beyond just the numbers. ADCPA accountants can help assess the business health of your practice, they can determine things you can change to minimize taxes, and they can offer a broad, data-driven perspective of "best practices" based on the successes and experiences of other dental offices. ADCPA believes that a good accountant should be one of your principal advisors on anything financial within your practice and related business dealings. The level of services that you should receive from a CPA will depend on your needs but whatever services are provided, ADCPA thinks you have the right to expect them to be performed expeditiously with thorough communication. ADCPA members are also expected to offer educational information that empowers you to make more decisions about your practice finances on your own. With other accountants not expert in the field of dentistry, dentists often find themselves educating their accountants instead of the other way around! Part of the ADCPA mission is to enhance its members' expertise through the sharing of knowledge and resources. When you work with an ADCPA firm, you can count on up-to-date expertise and progressive consulting. Above all, ADCPA members want you to feel confident and comfortable with their knowledge and services, including their awareness of your individual practice situation.
Contact the ADCPA member firm
closest to your practice to get started!