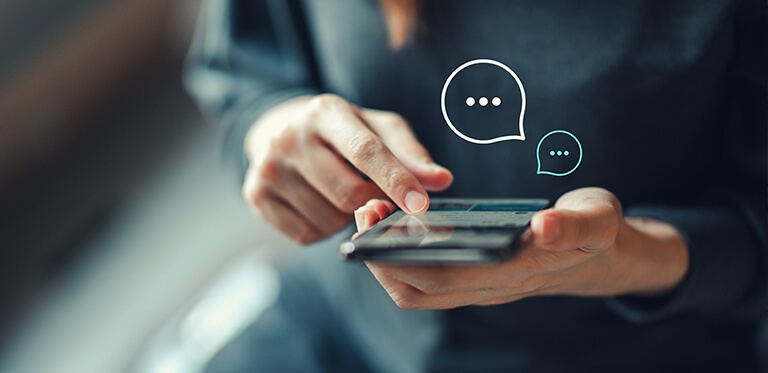 A Convenient
Way to Be Available
When Patients Need You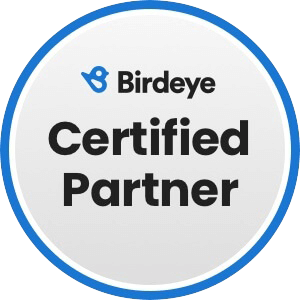 Practice Cafe has partnered with Birdeye to offer our clients efficient ways to keep in touch with patients during and after office hours. Staying available online when patients need you is one of the best ways to impress people and earn more patient loyalty. The Birdeye Interactions suite is fully customizable so you can choose which chat features will work best for your team and practice.
If you're investing in digital marketing (which most dental practices should be), then valuable new patient leads are coming to your dental website before and after office hours. Make sure that your practice website is working for you during all hours of the day with both automated and manual web chat abilities. You can choose your level of customization and desired patient experience!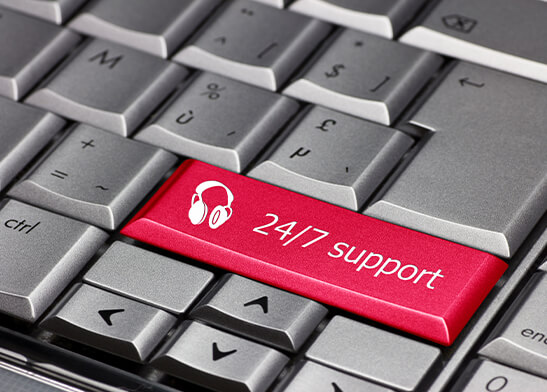 Importance of Web Chat on Practice Websites
In our digital age (not to mention the age of "instant gratification"), patients tend to expect more. They want to be able to connect with your practice online when they're online. Most of your team's focus is likely on the experiences of patients while they're physically in your office, but it's also important to consider people's interactions with your practice brand online. Implementing web chat on your dental website could be the solution you need to improve patients' perception of your customer service right from the first visit to your website. Through both manual and automated web interactions and digital messaging, you can continue responding whenever people reach out and you can schedule appointments any time of day! Practice Cafe is excited about tools that make it possible to be more available online without having to actually be available all the time, because we think you still deserve work-life balance even in our 24/7 world! After all, who wants to be answering web inquiries during dinner or on the weekends?
Request more info
Practice Cafe Web Chat
Program Features and Pricing
Birdeye is one of the leading software platforms in the dental and healthcare space for patient chat, messaging, and reviews. Their Interactions suite includes state-of-the-art tools for dental practices to connect with patients from the front desk or via automated chat prompts with Robin, their classy and cool chatbot. Turn more of your website visitors into patients by engaging with them immediately via live chat or auto responses from Robin. Practice Cafe's web chat service offering includes all of Birdeye's features (at less than their retail price) PLUS free setup and ongoing support.
Monthly Web Chat Services
FREE Setup
$75/month
Up to +20% leads per month
35% decrease in response time
Text patients with convenience
Send appointment reminders
Bulk messaging available