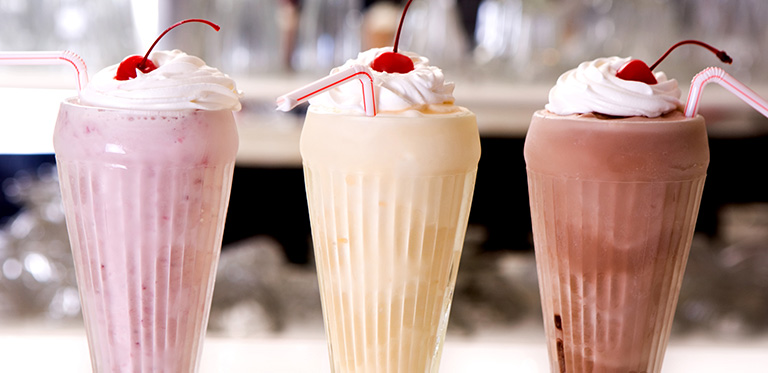 Get to Know
Our Awesome Dental Websites
We've been Practice Cafe, LLC since 2005, and our dental marketing company has been creating dental websites since 2006. Since then, the burgeoning competition has been fierce as the dental space becomes more saturated with dental web design vendors, with new providers joining the food fight seemingly by the day. In many ways, this is extremely advantageous for you as a dentist! Thanks to the laws of supply and demand, it means many options and lower costs for you. It also means the products and services need to be good and consistently getting better for providers to stay in the game. In some ways, however, the profusion of options for dental websites can make something that's already out of your comfort zone feel even more overwhelming as you try to sift through the varied offerings and pricing models of numerous different vendors.
We think there are a lot of good people out there offering worthwhile dental websites and accompanying services, and we consider ourselves part of that description as well. Our team is awesome and our dental web design services are, too! In our view, the trick is to find a dental marketing company whose reputation you can trust, whose services you can count on, whose style you like, and whose prices fit your budget.
As you're deciding from among your many dental website options, we want to give you enough information here about Practice Cafe's web services so you can determine whether we should be in your top picks to interview. We can't include everything about our dental websites on this page because it'd make it unbearably long, and you're likely to have questions specific to your practice and individual situation. Please give us a call so we can get to know each other and see if our dental marketing company would be a good fit for you!
Responsive,
Custom Websites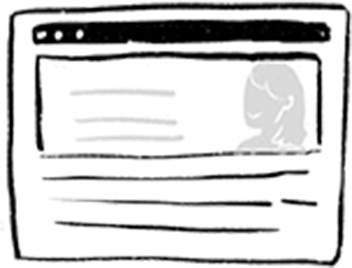 Practice Cafe has a dedicated team of expert, agile dental web designers and developers—all in house—who create responsive, custom WordPress dental websites that aren't limited by themes that someone else created. Before website responsiveness became a thing in 2010, we offered mobile sites. We started developing responsive dental websites in 2011. So what is a responsive website? It's a site that "responds" to the device it's being viewed on, displaying and functioning differently (and smoothly) so visitors enjoy optimal user experiences. Google rolled out mobile-first indexing starting in 2018, so without a responsive, mobile-friendly dental website, valuable mobile search traffic will be directed to competitors' practice sites instead of yours. On average, we see mobile traffic to our clients' dental websites between 40-60%, but some are trending up to 80% and we don't expect this trend to reverse. The dental industry was perhaps slower than others to see huge shifts in web traffic to mobile search, but things are heating up in the dental kitchen now and you can't leave mobile search on the back burner any longer.
In terms of customization, Practice Cafe's awesome dental websites are developed with custom dental web design and original copywriting, meaning the content isn't duplicated from other sites or pulled from a content library. Our content strategists are guided by the most common local search terms in your area to help establish a good foundation for your site's organic on-site dental SEO. For the design and user experience of your practice website, our expertise in the dental field enables us to maximize ease of navigation to convert visitors to patient leads, all with memorable dental web design that truly represents your practice brand and story.
SEE OUR WORK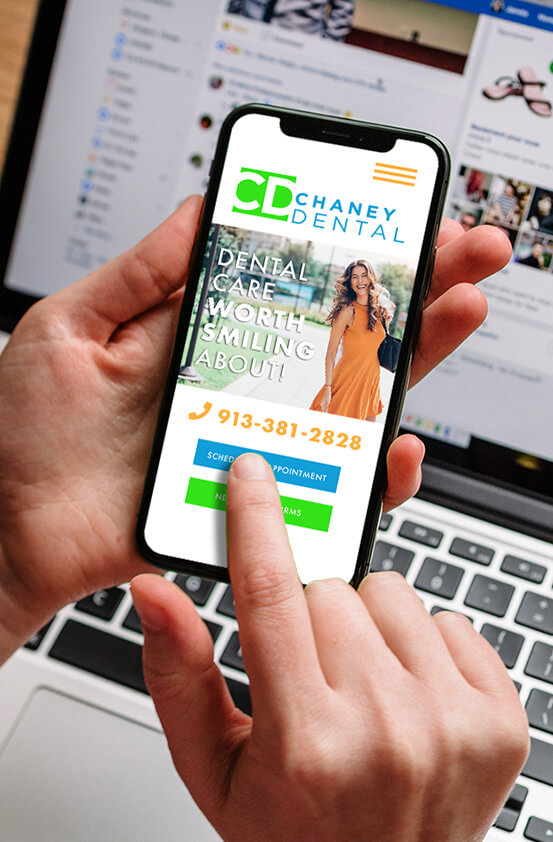 Practice Cafe Website Features Include:
Custom, responsive dental web design (With 2 initial homepage mock-up designs to choose from)
Original, dental SEO-optimized content
Recommended site map (Based on practice priorities, patient needs, and popular local search terms)
Contact page with fillable form
Calls-to-action (CTAs) on every page to encourage conversions
Prominent display of contact information (Phone number, office address, and hours)
Google map plugin showing office location and linking to practice Google My Business listing
Linked social media icons
Animated interactive transitions (Content presentation, CTAs, icons, etc.)
Dental SEO-optimized meta titles and descriptions for each page, and alt tags for images
301 redirects of any existing webpages to new site
Page speed optimization (For mobile and desktop)
Google Analytics setup
Google Search Console setup
Content management system (CMS) for easy editing (WordPress)
SSL certificate for Practice Cafe hosted websites (Google wants the added security and calls out unsecure sites, meaning those without an SSL)
Why WordPress?

This most popular and commonly used CMS (content management system) is a bit like an insurance policy for you. WordPress is open source, so you're guaranteed to find other website companies and freelancers that can work on your site with ease and predictability. With a little trial and error, you'll likely even be able to make some content updates yourself! When you purchase a Practice Cafe dental website, you own it. Period. If at any time after your site is done you need to switch your digital marketing partner, we'll package up your website files—your design, content, and code—and we'll wish you well! And of course you own your domain name, too. We've never held a client's domain hostage.
There are benefits to a proprietary CMS (not WordPress) that is created and controlled by your website company. One advantage is the ability to push platform updates across the board. With WordPress, each website has its own instance or installation so while you can set portions to update automatically, you can't push "across-the-board" improvements to every website you host. We've been hesitant to implement a proprietary platform because our clients want the assurance of not being tied to one company. They like Practice Cafe, but what they like more is the peace of mind that it will be easy to find another web company to work on their WordPress site without difficulty.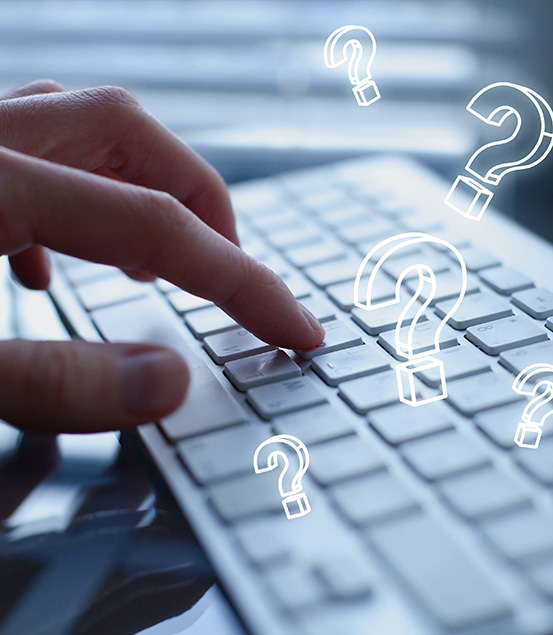 Multiple
Good Options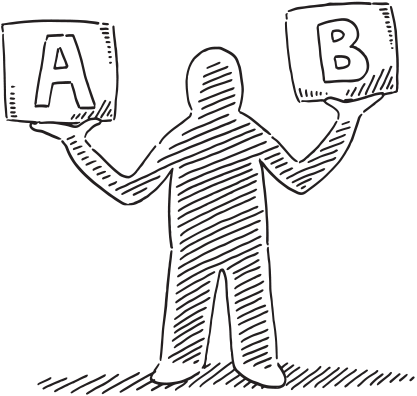 Despite the claims that some website companies make, there's no one-size-fits-all answer to your online dental marketing questions, there are no 'secrets' or magic bullets, and there's not only one company that could create an effective dental website for your practice that you and your patients will love. You're lucky to have multiple good options! Again, we believe that you should choose a vendor that feels right to you. Check references and online reviews. Get familiar with different design styles as you browse the interwebs to figure out what styles you like and don't like. Ask website companies you're considering to talk about tracking, conversion rates, and patient leads. Do they have data to help inform your decision? Do they offer ongoing digital marketing services? See if the attention and customer service you receive during the sales process feels personal in a way that leaves you feeling pleased. Also, very importantly, you want the price to fit your dental marketing budget so you'll feel good about your purchase.
As you compare dental website companies, you'll find that we're not the cheapest and we're not the most expensive either. If you're looking for the lowest cost, we're probably not for you. And that's okay! We're not for everyone. Practice Cafe is for dentists looking for quality dental websites, authentic service, and satisfying results for reasonable prices. We always aim to deliver the best value we can, and we'd love the opportunity to bid for your business.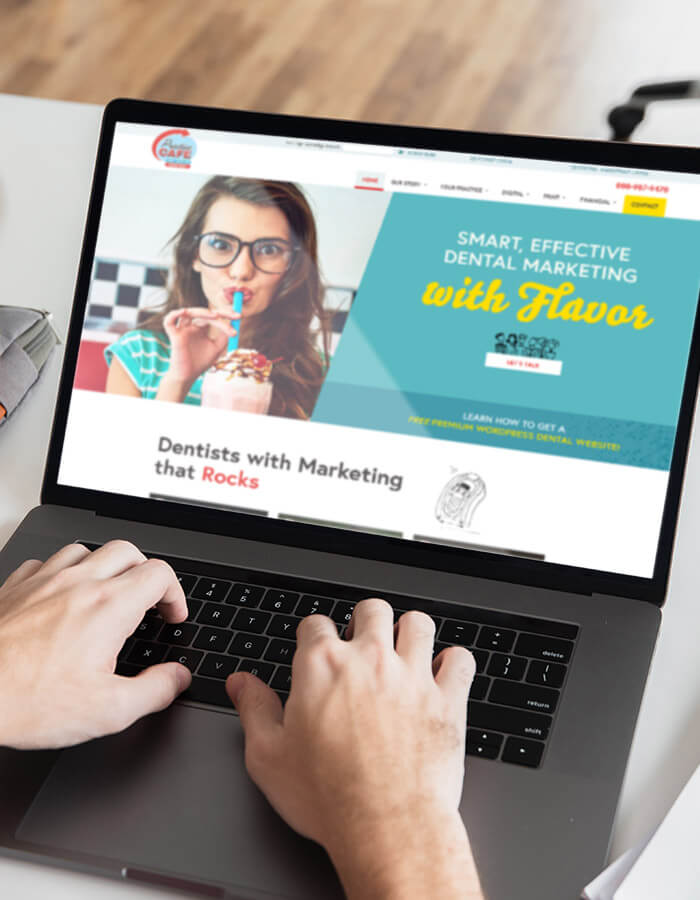 Managed
Website Hosting

Practice Cafe offers affordable managed website hosting. "Whaaat?" This means that we, as your host, provide technical support for every task and problem relating to our hosting service, whether routine or emergency. The operating system, server setup, control panel, and any pre-installed applications are all "managed," or supported. Our hosting also comes with monitoring and backups of your dental website files.
In contrast, unmanaged website hosting is cheaper because—you guessed it—there's no routine support. Getting what you pay for can be a double-edged sword! Your host will maintain the network and keep the lights on as long as you're paying, but it's effectively your computer to set up, secure, and maintain. After you have fun with the setup, it's on you to decipher and address puzzling error messages, security patches are your deal, and you're responsible for installing everything but the OS. If all that sounds like gobbledygook to you, play it safe and opt for managed web hosting. We don't think you'll be sorry.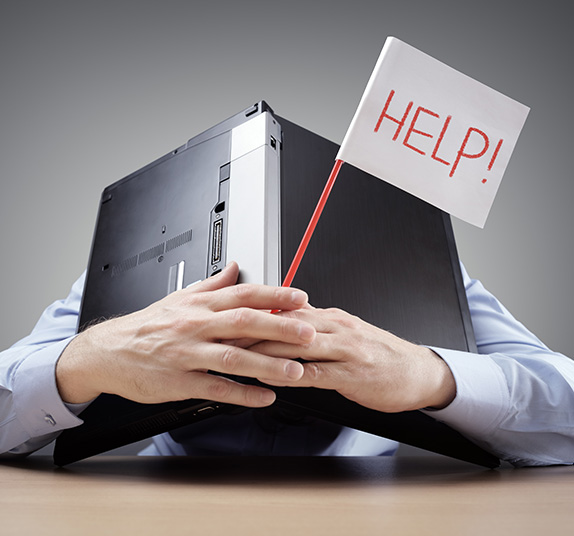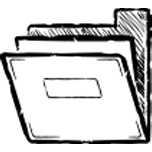 Website Files
Practice Cafe websites are backed up and versioned via a Git repository. We're able to roll back changes to an older version of a website on file, if needed, and package files from the older version.

Databases
An all-encompassing backup of Practice Cafe's dental website databases occurs twice per week. If requested, we can also manually back up a website in just a few minutes' time.

Servers
We image our entire server at the end of every work week. This includes all client dental websites, databases, server settings, operating system, and plesk… Everything! Your website files are in good hands.
Helping Patients
Find You Online

At Practice Cafe, we are in the business of helping you find dental patients. On the web, this means helping patients find you! People are spending more and more time online, and many of them are looking for a dentist there. Are you showing up in local searches for a dentist, organic or paid? We can help with on-site and off-site search engine optimization (dental SEO) and pay-per-click advertising (dental PPC). How's your online reputation? Are your reviews positive or negative, or maybe nonexistent? We can help with patient review solicitation and tracking. When people visit your dental website, are they easily finding what they were looking for? Is the information there relevant and up-to-date? We can help with all this and more!
Research has shown that the majority of consumers are more likely to make a purchase from a business if their website expectations are met. Seems like a no-brainer, but there are still a lot of bad dental websites out there, or rather, dental websites with poor usability. There are plenty of barriers to people pursuing dental care, as we're sure you're plenty aware, so do your best not to give potential patients any more excuses not to call your office.
Digital Marketing Services