TRANSITION MARKETING Primavera Package
TRANSITION MARKETING Primavera Package
Comprehensive Transition Marketing for Your First Year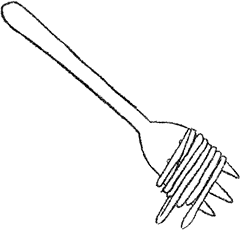 Practice Cafe's Transition Primavera Package is the ideal mix of dental marketing projects to renew and energize the practice you've purchased. This combination of suggested services is for those who want a well-planned, organized, and smooth transition between a selling and purchasing doctor—smooth like buttery, cheesy pasta sauce!
We're happy to coordinate this whole transition dental marketing package for you at once, or we can take care of the basics first and then add other services in phases to accommodate your personal bandwidth and practice budget.
Transition Primavera Dental Marketing Mix
Logo Updates or New Custom Dental Logo
Dental Website Updates or Temporary Webpage
Phone Call Tracking
Digital Marketing Is
for Every Dental Practice

Your prospective patients are online, many of them for hours each day. To reach them where they're looking for a dentist (on their devices), it's time to implement a strategic, results-driven program with a team that specializes in digital marketing for dentists. Practice Cafe's month-to-month digital marketing services are conversion-focused and effective, meant to generate both the amount and the kind of patient leads you want. The sooner you invest in pro-level, local dental SEO, the better off your website will be in the long-run! Don't fall behind. Need a timely patient boost? Our paid ad service (dental PPC) produces quality patient leads for desirable acquisition costs.
If you've avoided making an online dental marketing plan because it feels overwhelming, sounds too expensive, or you're worried about being taken advantage of, we understand. Please reach out to see if our value proposition resonates with you!
DIGITAL SERVICE DESCRIPTIONS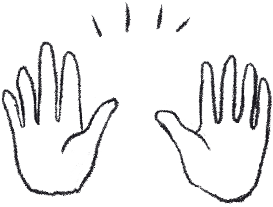 Dental Practices That Like Us
Practice Cafe SEO and PPC are doing a fantastic job driving new patient leads.
Thank you so much for your patience and perseverance in working to create a logo that we love.
Jennifer (Pediatric Practice)
Knoxville , TN
Everything looks great. You guys have been great to work with. Thank you.
Dr. Gronemyer
Redmond, OR
I am super excited by the work you and your team have put in so far. It is refreshing to work with such a professional and talented company. Thanks again!
Dr. Adey
Kennett Square, PA
Everyone I've shown the logo to loves it - already had some t-shirts made up with it as we start to roll it out. You guys did a great job! Thanks!
Thanks again for everything. Your team has been top-notch and headache-free from the start.
Not only does it result in a lot of phone calls that we can track but I actually get patients telling me how fantastic they think my website is on a regular basis.
Dr. Petersen
Las Cruces, NM
My patients have really pointed out how amazing the logo and practice branding look.
Dr. Lopez (Pediatric Dentist)
Alexandria, VA
Thanks so much to you and your team for getting my ad completed and perfect on such a tight schedule. I can't say how appreciative I am!
Dr. Nelson
Jamaica Plain, MA
We are so happy with all the work Practice Cafe has done. The logo and the banner were perfect!
You really work efficiently. Thank you for the prompt work.
Dr. Malya (Grid Report Client)
Everyone at Practice Cafe does give amazing service. We appreciate all your help.
Jones Family Dentistry
Tempe, AZ
All of the services we have used have been very beneficial to our dental practice. Awesome people are employed by this company!
[The mailer] has been our BEST referral source of any we have ever done.
Dr. Kluth
Noblesville, IN
We were very pleased with this year's campaign. We were getting 40-50 new patients a month compared to 20-30 in the previous year.
The site is beautiful. I am SO happy I decided to hire PC!
Dr. Beck (Periodontist)
San Diego, CA
The rack cards arrived this week and you were right, they did turn out fabulous!
Thanks for all of your help. The practice has gotten off to a great start.
I have a little predicament. Due to the overwhelming success of the first round of mailers, we are completely swamped!
This year's campaign was very successful! Thank you!