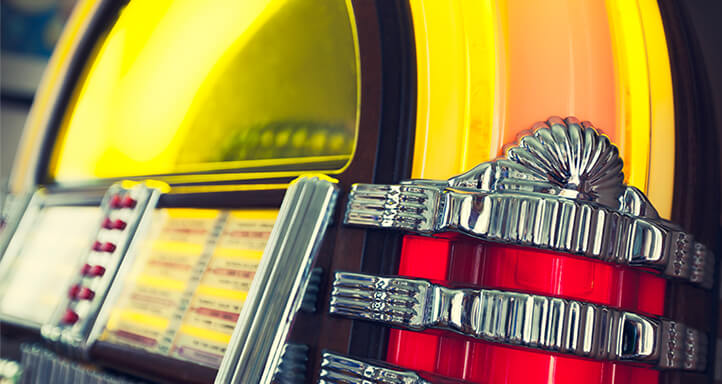 Dental Print Design that
Jives with Your Vision

You've been deliberate and dedicated in your career. You chose dentistry, you earned a foundational undergraduate degree, you took the DAT, you graduated from dental school (Hello, that's hard!), you passed boards, and now you do the precision work of dentistry on the daily. Does reading all of that make you feel accomplished? Because it should! You've studied too much and worked too hard to have unprofessional or downright lame "dollar menu" practice branding! Leave the dollar menu to the drive thru—you deserve a practice brand and other dental marketing that's thoughtfully planned and deliberately created.
We're so glad you're here checking out Practice Cafe! Let's see if our tried-and-true design style jives with what you envision for your dental practice.
Logo Design

We are agile, on point with our dental logo design craft, and also ever improving. If that's jukebox music to your ears, you've come to the right place! We'll make the most of any kind of dental practice logo that you come to us with, even a lame one. But why settle for lamesauce if you don't have to? Make lasting, positive first impressions on prospective patients with a professionally-designed, distinctive logo that's anything but lame! Don't sell yourself short in the way you present your practice to patients. Get a dental logo that truly says something about the unique flavor and caliber of your practice.
See logo samples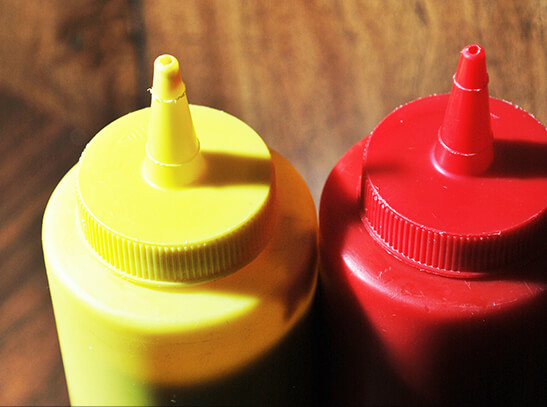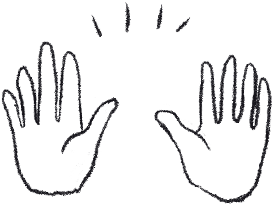 Dental Practice Logo Love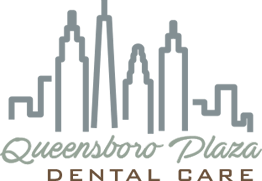 "We absolutely love our logo, website, stationery, and marketing materials produced by the stellar team at Practice Cafe. Thank you for helping us give shape to our brand of dental care."
DR. NGUYEN
LONG ISLAND CITY, NY
Read more reviews
Stationery

If your practice's dental logo design is the foundation for the rest of your dental marketing, think of stationery design options as elevation drawings that show you more developed ideas for your finished brand appearance. At the dental cafe, stationery design options include business card, letterhead, and envelope mock-ups. We start with three different concepts based on your vision and input, each showing possible design elements for building out your brand. These design building blocks are meant to complement and expand upon your dental logo in a way that starts to bring it to life for you and, soon, for your future patients!
See stationery samples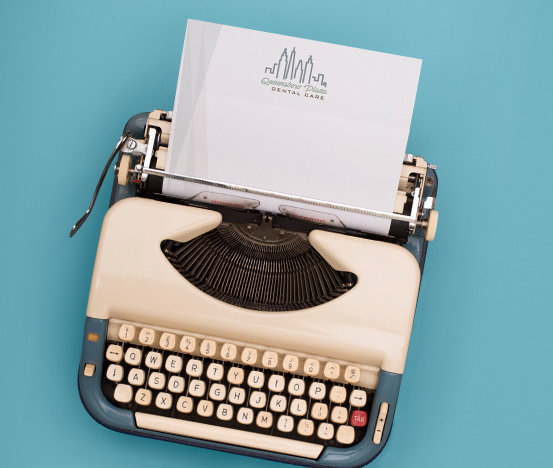 Direct Mail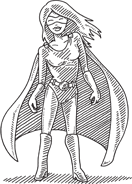 When executed well, allowed enough time, and tracked diligently, dental direct mail can be a pleasing and profitable dental marketing investment, particularly for start-up practices. We offer both flexible, quarterly mailing programs and annual direct mail campaigns, so you can get what meets your dental marketing needs, fits your budget, and comes with a commitment you're comfortable with. Our turnkey dental direct mail services include custom design, high-quality printing, mailing lists with options (including new movers), dependable mailhouse fulfillment, transparent call tracking, initial phone training, and analysis.
SEE THE BEST MAILER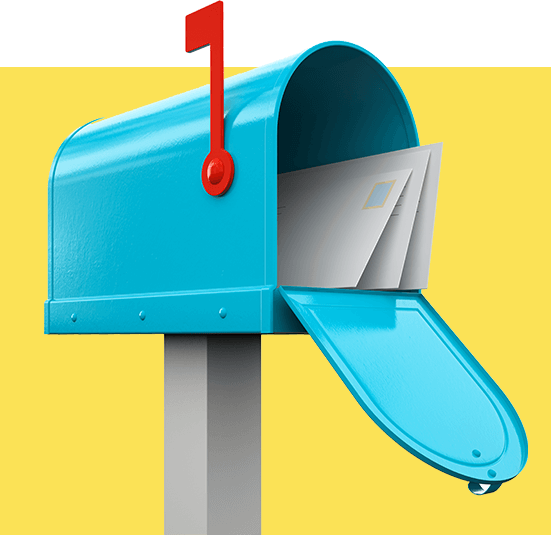 Call Scoring

Without call tracking, you're that guy or gal who says, "Half of my marketing is working, I just don't know which half." Don't be that gal or guy! Tracking is a modern marketing marvel that you must take advantage of, unless you have a money tree growing in your sterilization area so you can keep spending no matter what. Practice Cafe's call scoring services take your dental marketing tracking to the next level with invaluable comprehensive data and insights on patient lead quality, conversions to appointments, phone staff performance, missed call rates, and a myriad of other details gleaned from a human being listening to and evaluating your marketing calls. Next-level data leads to next-level results!
Learn More