February is a short, sweet little month that packs it in: Groundhog Day, World Cancer Day, the Super Bowl, Chinese New Year (It's the year of the Monkey, people!), Mardi Gras, Ash Wednesday, Valentine's Day, Presidents Day, both the Grammy and Academy Awards (at least this year), and Black History Month. Let's start with Groundhog Day and your dental practice…
---
February 2nd Was Groundhog Day… Again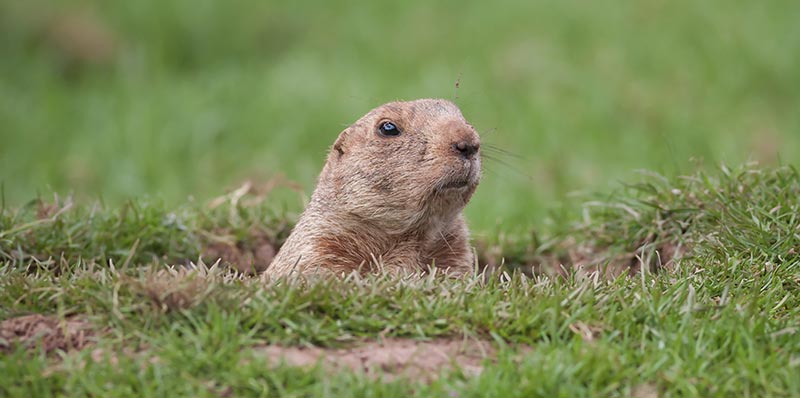 Phil: What would you do if you were stuck in one place, and every day was exactly the same, and nothing that you did mattered?
Ralph: That about sums it up for me.
-- Groundhog Day
It has been 2016 for a month and a bit now, so follow Punxsutawney's example and poke your head out of your practice to check the weather. Clear skies and a full schedule on the horizon? Looks like you're in for a timely Spring, so keep on truckin'! On the other hand, if you're feeling like Phil in Groundhog Day with a seemingly endless forecast of "stuck in a rut," resist the urge to dive back into the winter blahs. Instead, take the chance to evaluate key areas of your business, including your practice systems, your team's performance, and your dental marketing.

If you don't have time or energy to address what can feel like complex, overwhelming issues, don't hesitate to call in some experts. Practice coaches such as ACTdental (our favorites) can be like love potion #9 to improve a rocky relationship with inefficient or even broken practice systems. Set KPIs (key performance indicators) and track things. When you know what's working, what has potential, and what's flopping, you'll be better equipped to streamline your processes and marketing. Make a Chinese New Year's resolution to take control of your dental practice's destiny!

---
Suggestions to Spruce Up Your Dental Office
Today's dental offices are changing, and ambience is becoming more important. Updating your practice systems or energizing your team dynamics might (and likely will) take some months of effort and patience, but sprucing up the appearance of your office can be done in a weekend! Some practices spend a lot of money on remodeling and expensive purchases, which in some cases may be needed, but most of the suggestions on the list below can be accomplished on a minimal budget with pretty good bang for the buck.
Paint
In many lobbies, painting one wall to be an accent wall is enough. Before you commit to a color, consider getting a few sample sizes of varying shades so you can test and compare the paint colors in the actual light of the room. Unless your practice is pediatric or the style of your office decor is already rather vibrant, it's usually smart to avoid going too bold with your color choice.
Seating
Ask yourself if you have enough seats and if they're comfortable. Even if patients don't wait long in your lobby, you want them to be comfy and at ease for whatever time they are sitting down. There's a balance to be found between affordability, practicality, comfort, and style.
Artwork
There's no necessity for this to be spendy. IKEA has very reasonably priced canvases and framed prints, including large options that can fill a big, open wall with one piece. Stores like Burlington Coat Factory, HomeGoods, Kirkland's, Marshalls, Ross, and T.J. Maxx, etc, are other options for high-quality finds at discounted prices. If you've redecorated your house and now have artwork without a home, will it work in your office? Most of the items on this list could be repurposed from home to your practice.
Rug
Get an appropriately sized rug to fill your space. Warm and cozy touches can do wonders to offset the clinical feel of a dental practice that most people dislike. Again, IKEA has a range of textiles at affordable prices. Home improvement stores such as Lowe's and Home Depot also have rugs, and discount websites like Overstock.com and Wayfair.com have a wide variety of options for those who don't mind not physically seeing a rug before buying it. If you order online, check the return policies beforehand. If you'd prefer something with more commercial-grade durability, we like FLOR carpet tiles.
Lighting
A side table with a lamp and/or a floor lamp in a corner can vastly improve the lighting in a dental office that has florescent lights. Keep practicality in mind when purchasing so you don't get a fragile or unstable lamp. If the thought of more lights to turn on and off bothers you, there are devices that can be used to set multiple lamps to be turned on and off with one remote control.
Greenery
If you have enough natural light, a low-maintenance houseplant or two can up the hominess of your office considerably. At many stores, plants will have a tag indicating how much light and water they need, i.e., how hard they are to kill. If natural light is limited in the areas where a plant would make sense, a nice fake plant can add the same general feeling.
Magazines
Patients, particularly parents or others who wait for a child's or companion's appointment, appreciate something to look at in the lobby. A few non-controversial magazine subscriptions kept neatly in a wall rack or table tray can do the trick. We also think a couple of nice "coffee table" books can add a classy feel.
Refreshments
A small refrigerator with bottled water, preferably a fridge with a see-through door, is a very nice gesture that patients appreciate even if they don't take advantage of it. The difference sometimes really is in the details! If you want a fuller beverage station, a single-serve coffee brewing system such as Keurig can take things to the next level. You can use a combination of an inexpensive tray and small baskets to organize the disposable cups, coffee pods, tea bags, creamers, sweeteners, and stirrers, etc. We recommend including an herbal tea and/or hot chocolate option for non-coffee/tea drinkers. A bowl of breath mints never hurts either!
Kid Stuff
If you see enough children to make this worth it, a basket or attractive, durable bin with some kid books and quiet, easy-to-contain toys can be helpful for keeping kids occupied (and parents appreciative) while they wait. Board books are a great option for durability, and toys like Magna Doodle and Etch A Sketch are perfect for being used over and over again. Once again, don't hesitate to repurpose books and toys from home that your children no longer use. Consider a run on the dollar store to stock up for a kids' "treasure chest" of prizes for post-appointment cheer. A sticker, small trinket, or sucker can make a child's visit!
Music
If you don't have a TV on in the lobby, background music such as soothing instrumental can help fill the silence in a helpful way, especially for anxious patients. If your office doesn't have a built-in sound system, there are affordable small speaker options that play music from a computer or phone over WiFi. Assign the role of "DJ" to your trusted front desk staff so you don't have to worry about it. Your team will likely enjoy being able to contribute to the atmosphere of your office in this additional way.
Promotion
If you have the wall space for it, take advantage of the opportunity to dedicate an area of your lobby or hallway to promote your practice. Feature specific services in a rotation, promote discounts, spread the word about charity or other special events, etc. Have your office manager or other appropriate member of your team spend a little effort and time to sell your services and engage your patients.
After your office has been sufficiently made-over, Practice Cafe has low-cost photography and video options to showcase the improvements you have a right to feel proud of. Your marketing will thank you for the better visuals!

---
Valentine's Day & Patient Referrals
A sure way to feel the love this Valentine's season and anytime is to have an existing patient refer a new patient. For years before there was a niche for dental marketing (before dental advertising was even allowed), dentists felt the power of word-of-mouth for better and for worse. Referred patients are golden! We're talking low acquisition costs and high quality, assuming the current patient who sent them your way is the kind of patient you want (birds of a feather). In addition, referrals are less likely to be "shoppers," so you're hopefully looking at years of revenue and satisfied customer smiles. If you're seeking a tangible referral tool that's super easy to use, consider Practice Cafe's perforated referral business card with an incentive (if your state's dental board allows it). Ideas for referral thank you's include gift cards, movie ticket vouchers, and a credit on the referring patient's account.
Forget-you-not the referring doctors and other partner businesses that sent referral love your way throughout the year. Send some love of your own! A gift basket, a special delivery of almost any type of goodies, or just a thoughtful handwritten note saying "Thanks for the business!" can show your gratitude.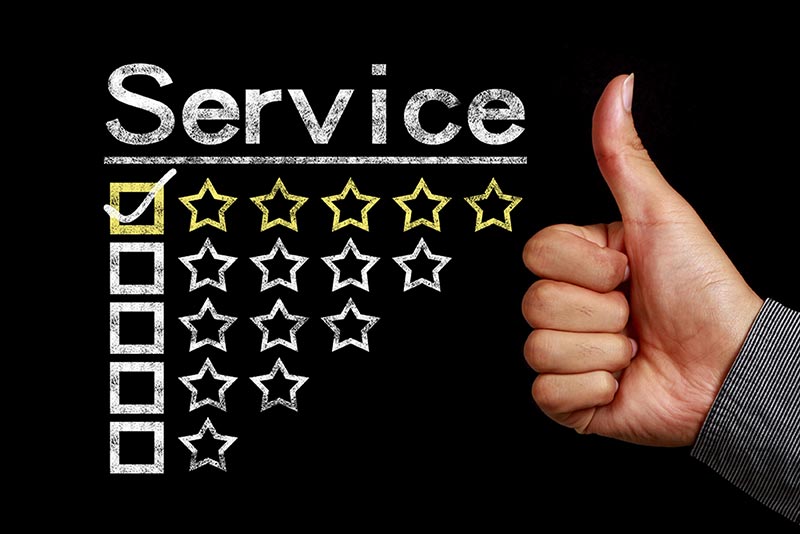 ---
Online Practice Reputation Management
Has your practice been on the "for worse" side of the power of word-of-mouth, either because you don't have many online reviews or because you have a couple of bad ones? Don't despair, we're here to help! We now offer an online reputation management service that combines review solicitation and monitoring with timely and appropriate responses to negative reviews. In addition, it includes customized social media posting to your two selected social outlets. Practice Cafe's fun and informative "shareable" posts will help keep your practice top-of-mind with existing patients, and they give patients the power to spread smiles by giving their friends a chance to know and "like" your practice, too!