Your patients and potential patients are online, many of them using their mobile devices and computers for hours every day. Proactively reach them where they're looking for a dentist by implementing a well-rounded, strategic digital marketing plan, preferably with a partner who has a track record of proven results.
Here are the main components you need:
---
1. Have a responsive, user-friendly practice
website

created with calls-to-action that convert.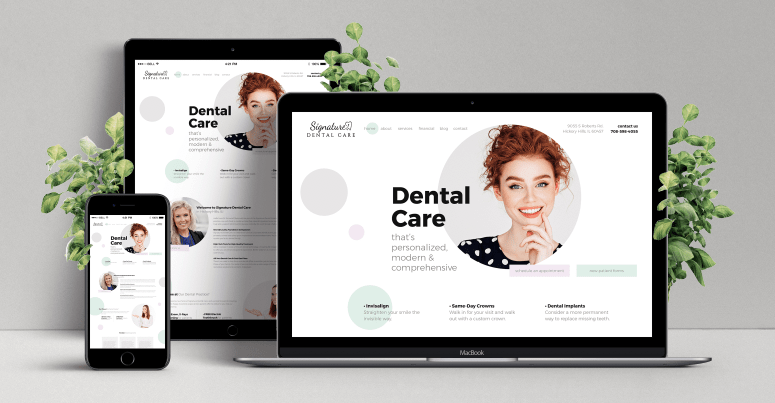 Your website is your business' online curb appeal—your virtual front porch that invites patients to your practice and draws them in. It must be mobile friendly, responding seamlessly to whatever device it's being viewed on (hence the term "responsive"). An
awesome dental website
is also attractive, easy to navigate, and replete with calls-to-action that actually get people to contact your office or schedule an appointment. Practice Cafe offers multiple sizes of websites with several
pricing options
.
2. Invest in professional
photography and videos

.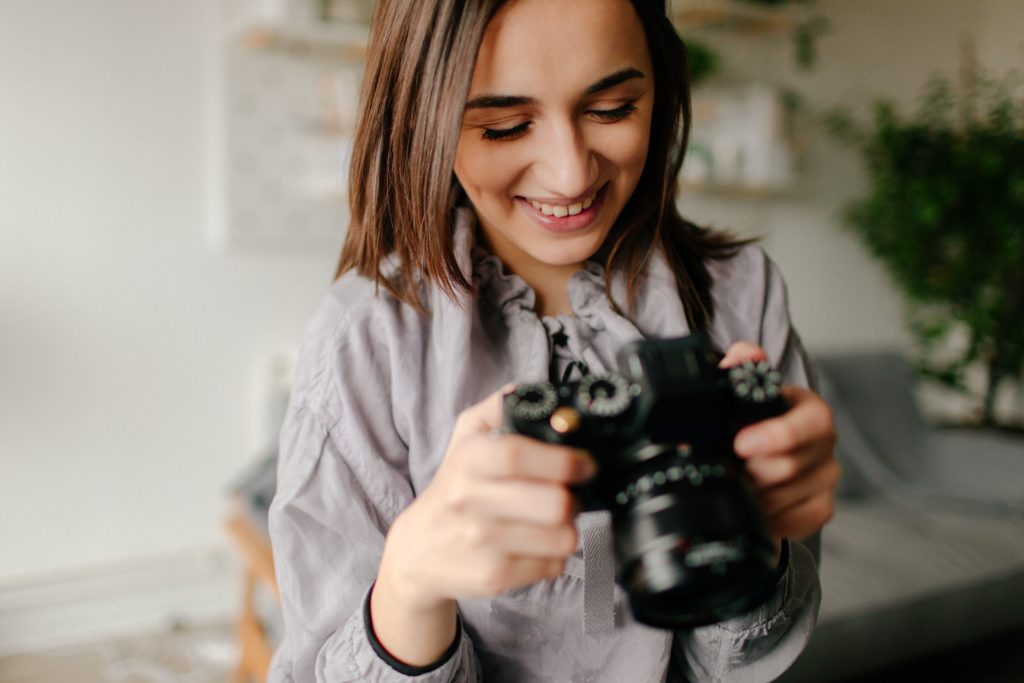 To make the best first impression possible, showcase your dental office and introduce your team with professional-looking photos. This minor upfront investment will yield generous marketing returns for months and years to come as it visually sells your practice to patients. Our
dental practice photo guide
will help you prepare for an office photo shoot. To take your website's visual appeal and storytelling to the next level, have a 2 to 3-minute
video
produced to introduce yourself and your practice. Experts say that if your business takes more than 30 seconds to explain, you need a video!
Contact us
to schedule a video shoot.
3. Stand out to patients in other places online, including
directories and social media

outlets.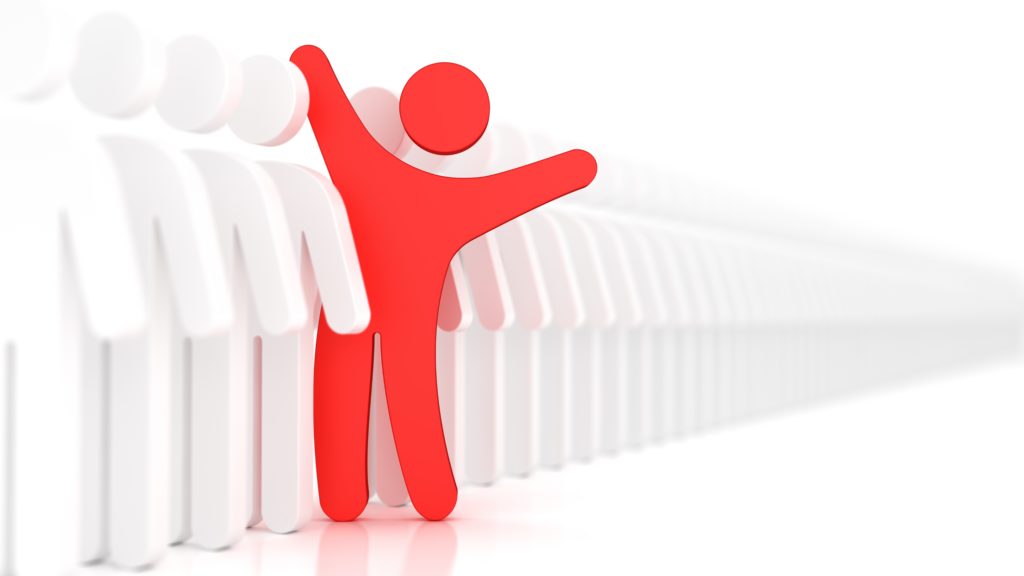 You need your
Google My Business
(GMB) listing, business
Facebook Page
, and other directory listings to be accurate, consistent, and complete with your logo, well-written descriptions of your practice, and appealing photos of your office. Across directories, you need NAP consistency (name, address, and phone number), and your office hours should be listed the same everywhere. You also want your social media channels to show activity, including regular posts, engagement with patients and your community, and recent customer reviews. Directory listings management is part of Practice Cafe's
dental-specific SEO service
and includes assistance with 50+ directories, many of them healthcare-specific links. Learn more about
off-site dental SEO
backlinks
.
4. Establish solid
SEO

with regular and continual maintenance of your practice website.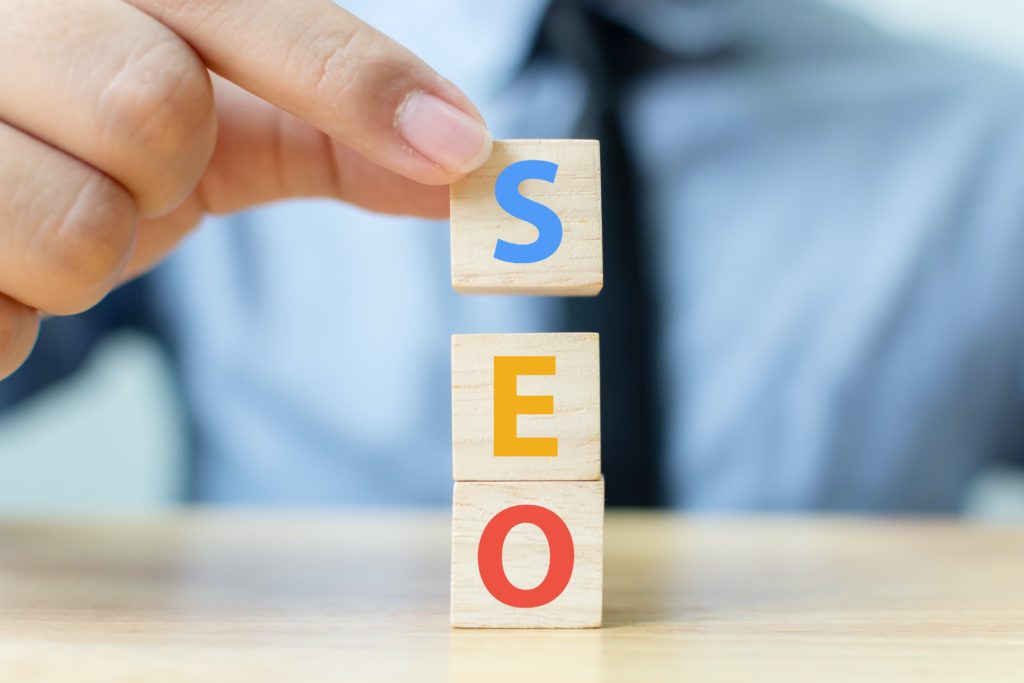 After your website has been created, your journey with
online marketing
has just begun! Without some level of ongoing
search engine optimization (SEO)
, your website will stagnate and eventually develop errors that can hurt you in local search. The reality is that there's no staying still in the ever-flowing current of the World Wide Web, so you're either pushing forward or falling behind. Don't be the dentist in your area who's falling behind online, as that will have direct effects on your business' stability, growth, and opportunities! In addition to directory listing assistance, a
good SEO program
will include keyword-focused content expansion, technical monitoring and support,
off-site link building
, and tracking (and transparent reporting) of other website user behaviors, particularly traffic, leads/conversions, and appointment scheduling.
Request a FREE audit of your website's SEO!
5. Make sure your
blog

gets posted on regularly.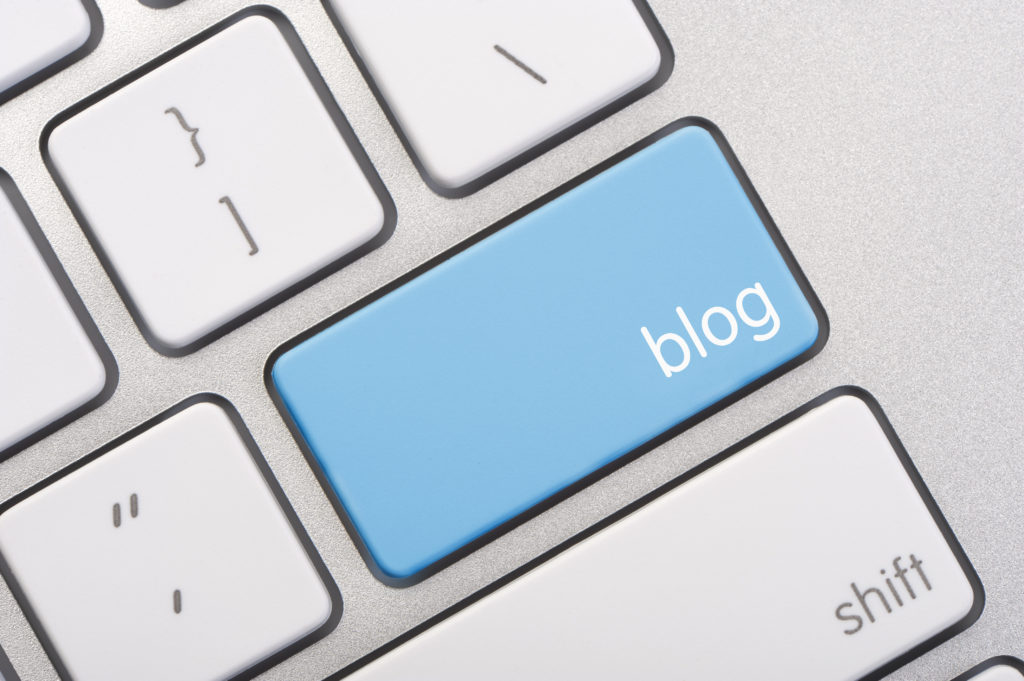 For continuing website content expansion, have a blog and actually post on it. Practice Cafe's
SEO offerings
include monthly blog posts. For the majority of dentists, this frequency proves to be sufficient, as long as there's an appropriate level of keyword saturation in the posts' content. In highly competitive areas, clients engage us to provide
weekly blog posts
. An experienced dental marketing professional will be able to perform a competition analysis and recommend what frequency of blogging is likely to serve you well. For your blogs, aim for a variety of topics, require unique (original) content that is keyword-focused and relevant to your patient audience, and stay true to your practice brand!
Contact us
to request examples of Practice Cafe's blogging services.
6. Engage a digital marketing professional to manage your
pay-per-click (PPC) advertising

.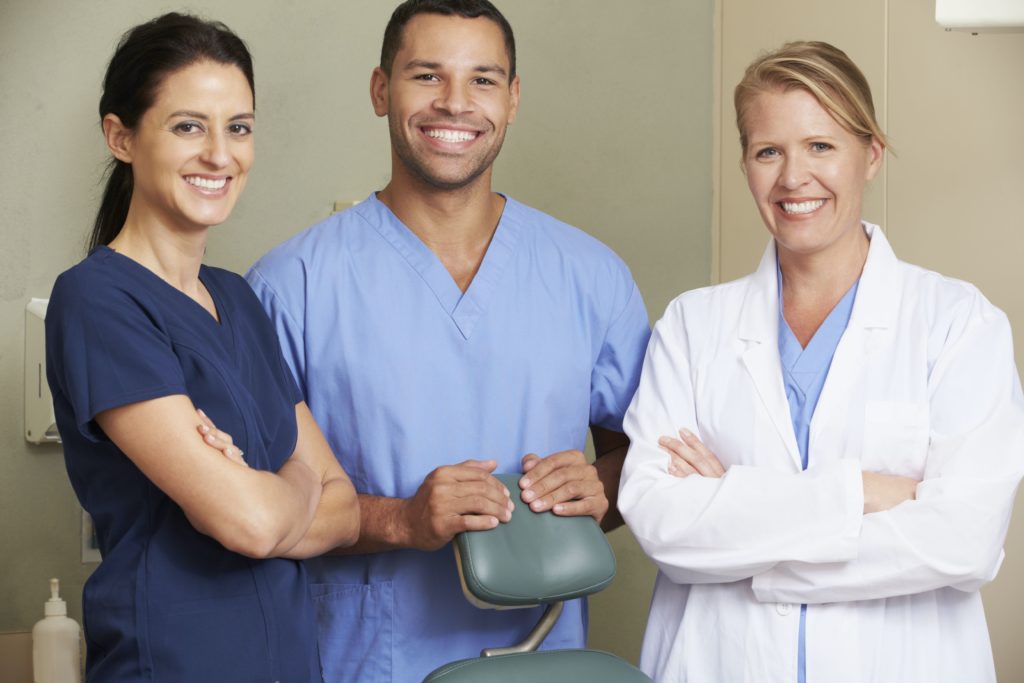 Most of our clients are busy providing dentistry, taking care of their businesses, and trying to live life to the fullest. If this describes you, we wouldn't recommend that you manage your own PPC any more than you'd recommend that we try to extract our own wisdom teeth. Maximize your time and PPC results by hiring someone whose core competencies include
specialized dental PPC
. Look for PPC management that includes A/B testing of ad copy that's on brand with your overall practice marketing and in line with Google's best practices. Worthwhile PPC management will also include customized landing pages, regular keyword bid adjustments, prudent overall budget usage, and monitoring of your PPC account quality score. As with SEO, expect your PPC partner to track and report on key performance indicators (KPIs) such as costs per click, conversion rates, and costs per conversion/lead. We see
Practice Cafe websites
convert, on average, at double the rate of non-Practice Cafe sites for which we do digital marketing!
Contact us
to learn more about our PPC philosophies and approach.
7. Figure out how to
be sufficiently available

in our 24/7 world.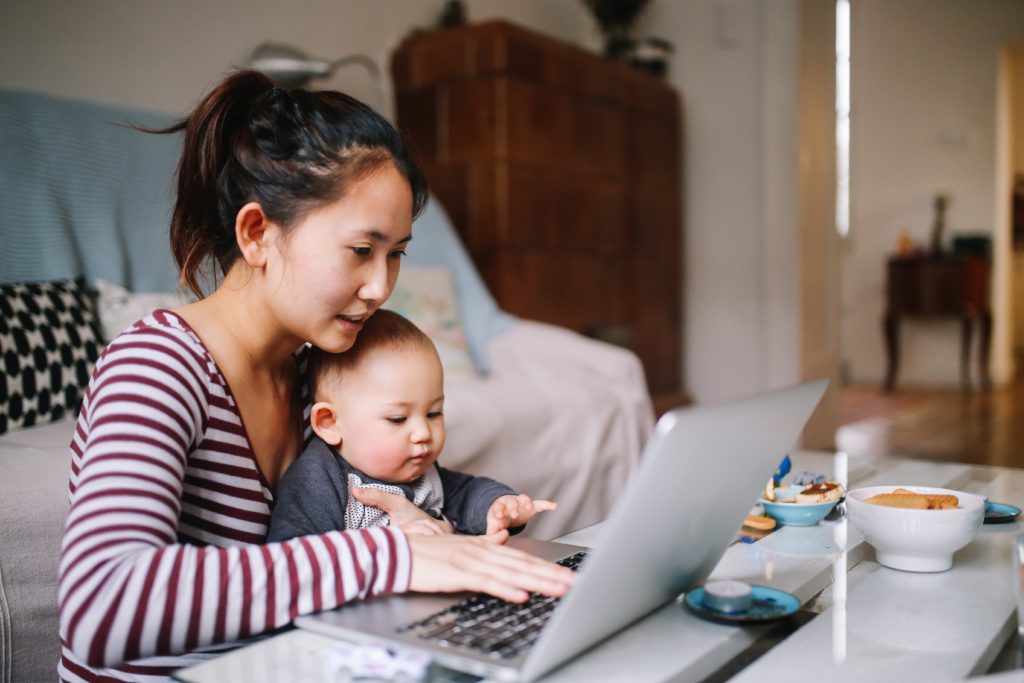 Especially when you're investing in
Google Ads
, it's ideal if patients can schedule an appointment online, or at the very least contact your practice via a contact form/email or website chat feature. Especially for a busy mom patient, anything you can do to make her life easier and more convenient will endear you to her! For websites with 24/7 appointment capabilities, you can run PPC ads through the weekend when some of your competitors will be doing what's called "dayparting," or turning their PPC ads off when they're not available to answer calls or schedule appointments. Get those new patient leads funneled to your website when your competitors aren't getting them! There are multiple scheduling applications that can be incorporated into your website, including
LocalMed
and
Zocdoc
. There are also various options for call answering services that can schedule appointments directly in your practice software, such as
Unique Dental Scheduling
.
8. Manage your online reputation with
reviews, reviews, reviews

.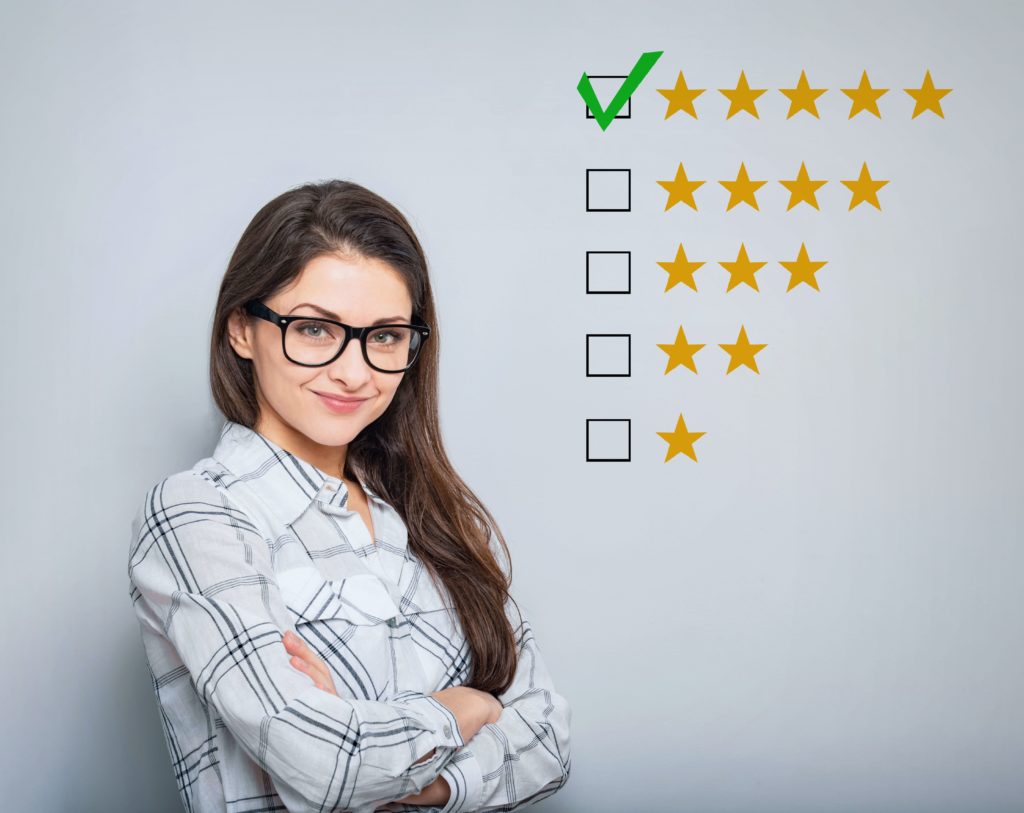 Can a business ever receive too many authentic, positive reviews? We think not! Establish a system for soliciting reviews from satisfied patients. As you gain more reviews in different places from Google to Facebook and Yelp, develop a protocol for monitoring them, and for thanking patients for writing them for you! If you happen to get a negative review, which tends to occur from time to time, don't panic; simply follow a process for addressing it both online and offline.
Managing your online reputation
is more important than ever as more and more patients are finding their dentists online. You work hard to provide an excellent patient experience, so leverage those efforts through review solicitation to help get the word out!
9. Experiment with
paid social media

to determine a strategy that works for you.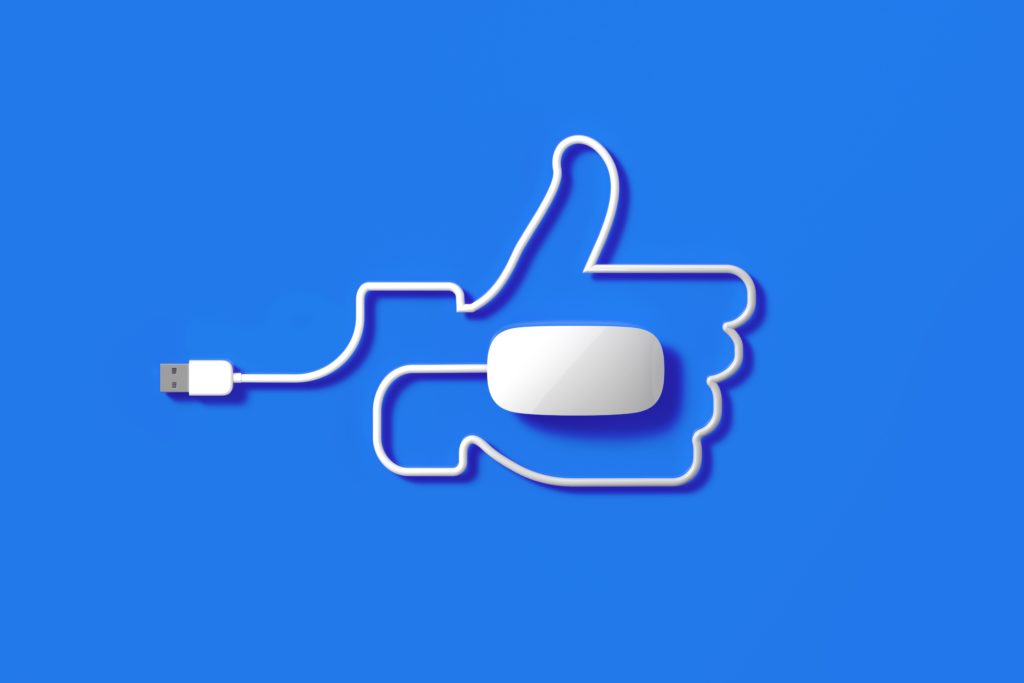 Paid social ads are similar in concept to PPC but on social platforms instead of internet search engines. When your other dental marketing ducks are in a row, consider adding
paid social media management
that utilizes both paid ads and boosted social posts to increase your brand awareness, achieve more likes and follows, and funnel traffic to your social pages and practice website. While PPC capitalizes on high-intent searches by patients who are actively looking for a dentist, paid social ads reach prospective patients who aren't proactively looking for you but who may react with interest to a social post that catches their eye. Another wonderful benefit of social media is that your followers can essentially advertise for you when they engage with your posts and share them with their own followers. Social media is a natural counterpart to an
offline word-of-mouth referral program
.
10. Employ
tracking

to monitor effectiveness.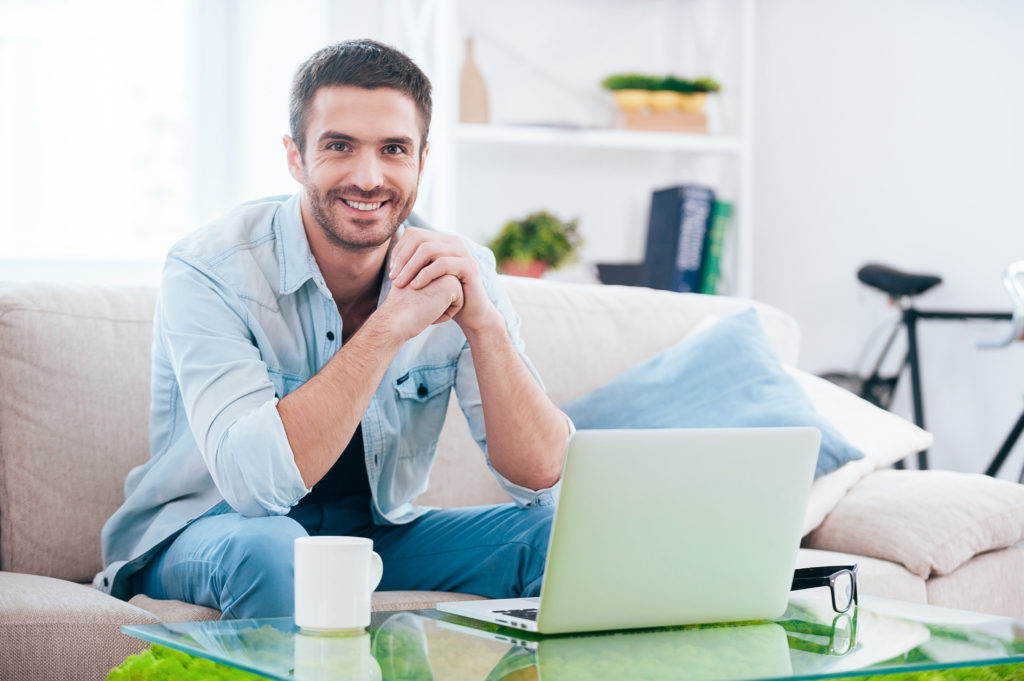 Without tracking, you essentially market blind. Modern tracking tools available to you include tracking phone numbers (and dynamic call tracking for online marketing), Google Analytics website tracking, Google Ads and social account tracking, KPI (key performance indicator) tracking through digital marketing dashboards, link referral tracking, and the list goes on. Hopefully your team is using your practice software and patient messaging system to track metrics in which you're interested, and many dentists benefit from using
Dental Intelligence
for tracking, analysis, and practice growth initiatives. Tracking and
listening to patient calls from your marketing
not only sheds light on how your marketing is working, but it also gives you insights into how your front desk staff is fielding and converting calls.
---
Wherever you are with your dental practice's online marketing is the best place to start! We'd love to discuss any or all of these digital marketing options with you to see if Practice Cafe would be a good fit to help take your online presence to the next level. We can't wait to hear from you!