Your online reputation means everything. You might think you have built a successful practice, but a poor reputation online can hold you back from achieving your personal and professional goals as a dentist and practice owner. These days, prospective patients have unlimited options when it comes to selecting a dentist, and any edge you can get over your competition could help you earn the business of more patients. This is why it is important to build and manage a positive and trustworthy reputation online. We'll tell you how it's done!
---
The Internet Age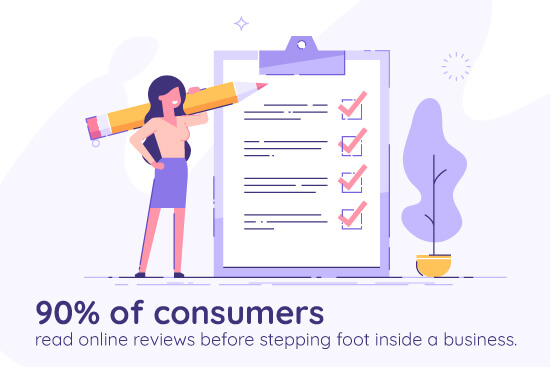 The way people interact with businesses has drastically changed within the last decade. Now more than ever, potential patients can gather more information about a dental practice without leaving their couches. According to a survey from BrightLocal, 98% of consumers read online reviews. Way before you have a chance to win someone over with your friendly chairside manner or office amenities, they have already formulated an opinion based on what other patients have said about your dental practice on review platforms across the web.
Building a positive reputation for your business is more than just providing excellent customer service. It begins with how you present yourself and your brand online. Directories & review platforms like Yelp, Facebook, and Google Business Profile provide a level of transparency that allows prospective patients to see what else your business has to offer. Cultivating and maintaining a solid social media presence goes a long way in attracting and retaining patients.
Google and The Power of Reviews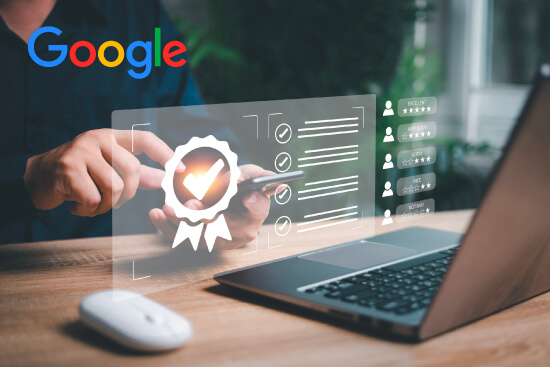 When it comes to building a strong online reputation, your practice's reviews will do much more than attract potential patients. According to an article from Search Engine Land, Google Business Profile reviews are also a strong ranking signal in organic search results. The amount of GMB reviews your business receives, as well as the overall review score factors into your position in local search results.
So, knowing that Google values the amount and overall scores of your business's reviews, how can you encourage your patients to leave their positive reviews on your various social media sites? One very valuable tool that we recommend is Birdeye. At Practice Cafe, we partner with Birdeye to give dentists a streamlined system for soliciting patient reviews. The tool comes with a dashboard for viewing and sorting reviews in a central place, and the option to integrate with your dental practice software.
Partner with Practice Cafe to Boost Your Online Repuation
Stretch Your Marketing Budget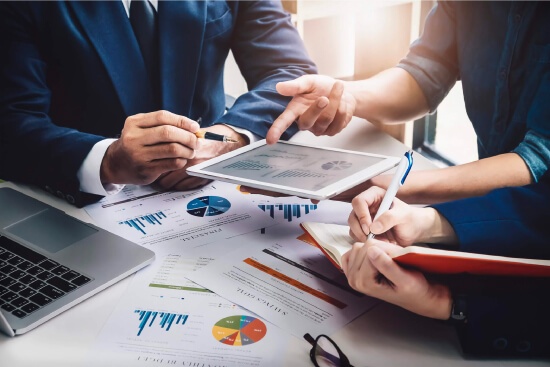 You can automate the review-asking process in your office with software solutions (like Birdeye). Or, if your locale is more of the everyone-knows-everyone kind of place where a person-to-person interaction will go further, make sure your office knows how to ask. Whatever method you prefer (or some combination of both), just make sure you're soliciting those reviews.
Once you have those reviews built up, you need to use them. You have a scrumptious stack of patient referrals just waiting to be devoured. Post them on social media pages (you can automate this), feature them on your website, and gather patient testimonials for your next practice video. Whatever online marketing efforts you're investing in will have an instant increase in ROI thanks to a little backup from online patient referrals. You already know that patient referrals and word-of-mouth are one of the best ways to get patients, so use that virtually, too. You can reach more potential patients with an everlasting pile of reviews. Spend the time upfront to create that referral resource for your practice. You can thank us later—if you have time!
The Dos & Don'ts Of Review Responses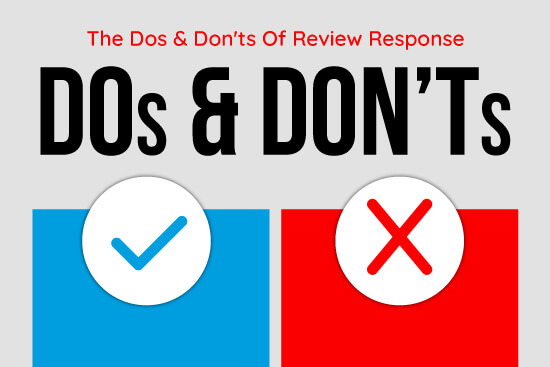 So your dental office is getting reviews, now what?
You'll want to show your current and future customers (and Google) that you are an engaged business, so the next step is to begin responding to your customers' reviews.
Before you dive right in, it's important to note that whatever you say in response to your reviews will build your reputation, be it negatively or positively. With this in mind, here are our do's and don'ts of online review responses.
Do respond to every review, good or bad. Responding to only positive reviews may show potential customers that you aren't receptive to feedback or criticism (whether it's deserved or not). Negative reviews also allow you to grow as a business and learn from your mistakes.
Don't take it personally. Bad reviews can sting, but try to understand where the reviewer is coming from and formulate your response in a way that shows you appreciate their feedback and understand the issue (keeping HIPAA in mind). You can't make everyone happy and in the end, maybe that patient-practice relationship wasn't one for the books.
Do follow up with legitimate disputes elsewhere. If a patient feels that they have been wronged in some way, try your best to reach out via a phone call or email. Leaving a frustrated patient with only a generic "apology" might only lead to more trouble down the road. Attempt to remedy the situation to the best of your ability; you are more likely to get a favorable outcome for both parties.
Don't use generic or templated responses unless you have to. People viewing your reviews will quickly pick up on this and may think you aren't engaged enough to offer genuine responses to your patients. Take time to refer to the reviewer by name if possible, as this personal touch shows that you are listening and will go a long way in fostering a positive reputation for your office.
Do reply to reviews in a consistent and timely manner.
If your office's online reputation or marketing needs a boost, consider Practice Cafe for all your dental marketing needs. Contact us today and let our expert team get you on the right track!