Most people will have formed an initial impression of your dental practice before they even speak with a front desk team member or an answering service, if you have one. Patient reviews and referrals, your dental website, photos and videos, and your practice's social media activity—among other marketing endeavors—will all come together to portray your brand image and communicate your business' value proposition. As a dental marketing company, Practice Cafe works hard to put forward favorable impressions of our clients' practices and to generate new patient leads. What a practice does when those leads contact them determines what happens next. It's like the passing of a baton in a relay race!
---
Phone Calls Are Still Most Common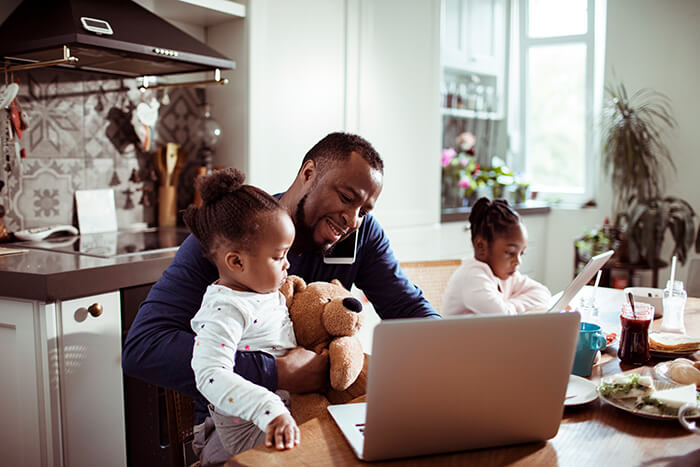 As technology has advanced, there has been a commensurate rise in available methods that people can use to contact your dental office. They could initiate an online conversation using a website chat feature, they could send an email through a contact form or even a message through a social media platform, or of course they could make an old-fashioned phone call. We find that calling still tends to be the most common mode of communication for a first reach out. With this in mind, check and double check that your practice has a solid call answering protocol in place to serve both prospective and existing patients well, making long-lasting first impressions that meet and exceed expectations. If you're looking to bolster or enhance your team's call answering training, here are some general tips to help:
Know Your Service Philosophy and Values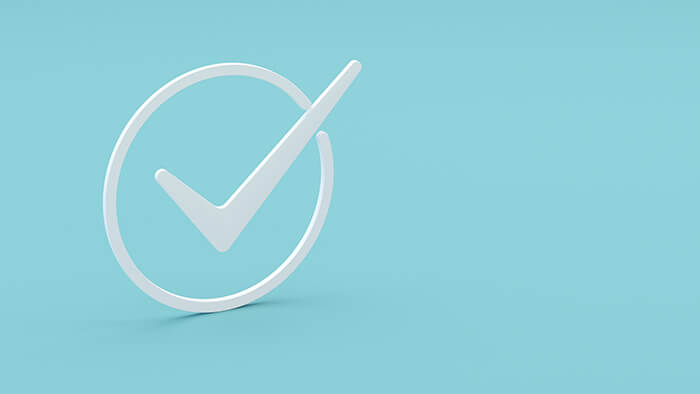 You've probably given your practice philosophy and customer service values a lot of thought yourself, but have you effectively articulated and regularly communicated those ideas to your team? Does your staff know specifically what kind of experience you want patients to have with your practice, starting with the first phone call and continuing through each and every appointment? Setting team expectations for patient care will help your front desk and other staff to match the service they provide to the brand and value proposition that you're trying to build and provide to your patient family. There's a wide array of descriptors for the patient experience at a dental office. See if any in this short list could describe your practice:
Professional and more formal
Friendly and more relaxed
Family-oriented and fun
Comprehensive yet down-to-earth
Upscale and spa-like
Traditional and straightforward
Focused on more specialty services
Catering specially to patients with anxiety
This list could go on, and your practice likely could fit multiple descriptions. The point is to determine your team's primary objectives for customer service, and then to weave those objectives into every aspect of the "patient experience" that you design. Matching your team's phone communication to what people experience in your office will help set expectations that are in line with reality, it will create consistency and encourage more feelings of ease for patients, and it will help ensure that you have more patients walking through your doors who are a great fit for your practice.
CONTACT US FOR HELP WITH BRAND POSITIONING!
Control the Call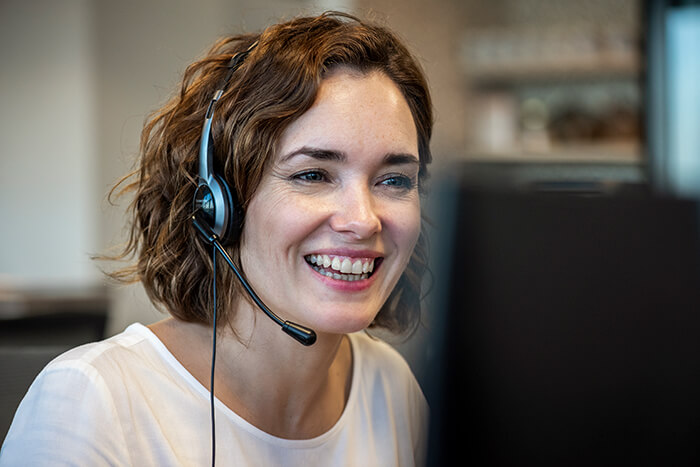 After you and your team are on the same page about the intended customer service experience at your office and how you want it to influence phone calls with patients, the next goal is to maintain control of calls. Patients will rely on YOU to tell them what you need from them so they can get their needs met. By "control the call," we mean to be deliberate, clear, concise, and proactive rather than reactive. If you let the patient control everywhere the call goes, they can take it off-track and make it not only longer than necessary but also potentially unproductive. Front office staff need to guide the conversation with brief, matter-of-fact answers and requests that will help the patient get what they need as quickly as reasonably possible, whether they need to schedule an appointment or simply get some information. Rather than leaving patients wondering what will come next, establishing an obvious framework for the conversation will help people feel at ease and confident in your service. Here's a basic example to illustrate this principle:
Front Desk Staff: "Hello and thank you for calling Bright Smile Dental! My name is Kim. How may I help you today?"

New Patient Lead: "Hi, do you have evening appointments?"

Front Desk Staff: "Yes! What time in the evening do you need? My next available day is Tuesday the 28th, and we have openings for first-time patients between 5-7pm."
Even if the next part of the conversation were to entail the caller needing a different day or time that would work better for their schedule, the front desk team member was pleasant, direct, and thorough, giving the impression that whatever the patient needs, they're ready to help.
Practice Conscientious Phone Etiquette
At the same time as your team makes efforts to maintain control of phone calls, they must also practice conscientious phone etiquette. Team members' communication and interactions with callers need to convey genuine concern for patients and their needs, even if your office can't meet said needs (like if a caller is looking for a service that you don't provide). Staff should be competent, professional, and compassionate, leaving active and prospective patients alike with positive things to say to their friends and family or in online reviews.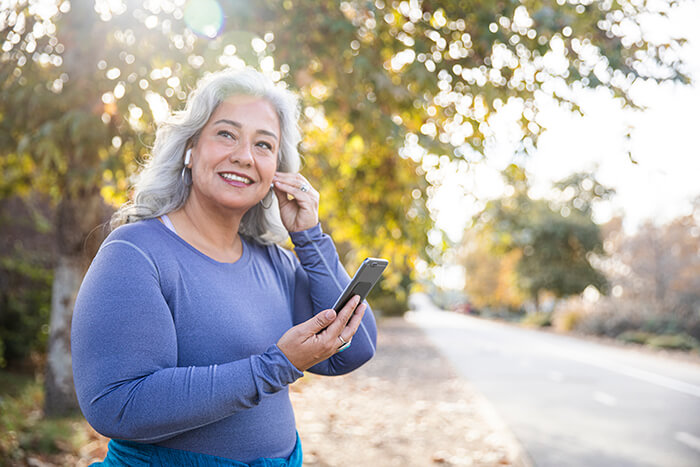 As part of these guidelines for phone etiquette, you should take measures to achieve low missed calls rates, whether through staff availability or by utilizing a call answering service (or both). Have a call-back plan for missed calls. Avoid long hold times, and get the caller's name and phone number in case you get disconnected or if a long hold is unavoidable at the moment and it would be better to call them back. When booking appointments, particularly for new patients, offer solutions for common scheduling barriers to increase conversion of leads to patients. The way a team member handles the first phone call can set the tone for the patient relationship that's just beginning. To help your team further their phone answering etiquette and skills, consider incorporating scripting, role-playing, and feedback from both call recordings and role plays into your ongoing employee training. Here are some other things that can help: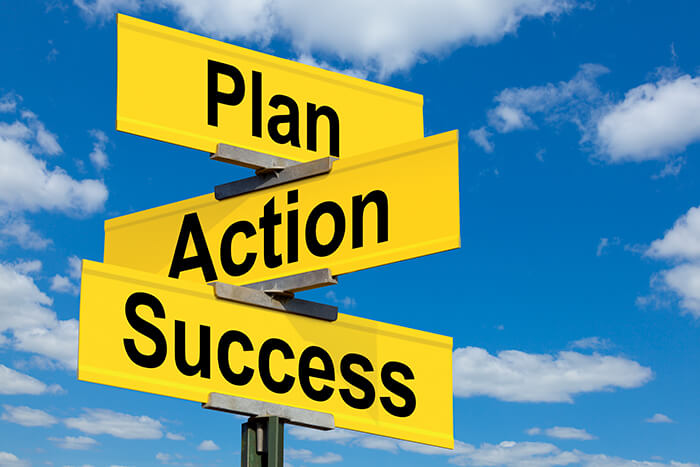 Have a Plan, Train, and Hold Staff Accountable
Answering the phone and handling calls well is vital to the success of your marketing and your practice in general. Each missed patient call is a missed opportunity, and too many missed calls can cripple your marketing momentum and seriously hinder your results. Have a set plan for phone calls, sufficiently train your team, and hold assigned staff accountable for carrying out the plan. Start by answering these 5 questions:
Who is responsible for answering the phone and when?
If that person is unavailable, who will be your back up?
What is the script for answering the phone, and what information should be gathered from the patient on the first contact?
How will you monitor phone calls both for quantity and quality, and how will you hold staff accountable for and continue training on phone performance?
If a call is missed, what will the voicemail setup be, or will there be a call answering service on the back end? This applies to calls that come during or after office hours.
Make a List of FAQs
Of course some callers will have a truly unique situation and some calls will be the exception to the rules, but in general there will be recurring questions posed to front desk staff. Engage your team in helping compile a list of frequently asked questions. Include anyone who answers your phones, and add to and refine the list as time goes on. Have regular discussions in team huddles and trainings about what keeps coming up on patient calls. You might notice trends that lead to needed changes in your marketing or helpful adjustments in your team's approach to handling calls.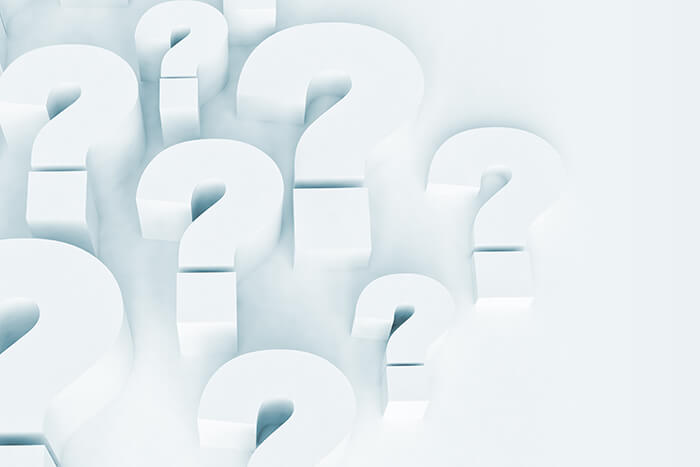 Here are some common questions that we hear callers ask and that you may want to have staff prepared to answer:
How quickly can I be seen? Schedulers need a good grasp on how far out you're booking for the various types of appointments. They also need to know the protocol for emergency appointments.
When are you open? Make sure business hours are posted and easy to remember, if possible. Communicate permanent changes, temporary updates, holiday or other closures, and any rotating days (such as every other Friday).
Where are you located? Ask where the caller will be coming from and have simple directions on hand for the main routes. If helpful, tell callers what's next to or nearby your office.
Do you see kids? If needed, have a set age range that you're open to seeing.
How long will the appointment take? Make sure your team knows the average durations of the different types of appointments offered.
Do you accept my insurance? Have detailed insurance information readily available. Explain the difference between in-network and accepted plans to avoid confusion or, worse, frustration later on. We hear too many front desk staff trying to avoid stating that they're out of network, but patients find out and are commonly disappointed in the misimpression they were left to have that they would get in-network pricing. Decide whether you want to book new patient appointments before or after insurance is verified.
How much does X cost? We understand reluctance to state a set price prior to a consult, but having a reasonable range for staff to give callers can help encourage prospects to schedule a consultation. Most patients don't want to book without some semblance of transparent pricing. As part of this conversation, explain payment and financing options.
What do I need to bring to my appointment? Provide options for new patient paperwork, because some people will prefer to fill it out beforehand while others would rather do it upon checking in. Make sure people know what insurance information they'll need to have plus anything else they need to bring.
If you're in network with insurance, keep an updated list at the front desk of the plans you participate in, including their variations. If you accept some plans but are out of network so the coverage is different for patients, include that information as well. Devise the steps you want your team to take to verify patient insurance. If a caller asks more in depth questions such as about copayments or projected out-of-pocket costs, staff should offer to schedule an appointment during which a financial consultation can occur. For out-of-network plans, explain what that means and mention financing options or an in-house dental membership plan, if applicable.
Get Help for Your Front Desk Staff
We routinely hear from dentists and front desk staff that there's just not enough time in the workday to get everything done, including catching all of the incoming calls. If your team isn't able to answer the phone, prospects are likely to reach out to the next dental practice on their list. If your team's missed call rates are high, consider employing a call answering service that can actually schedule appointments for you. There are a number of options out there, and we've seen success for our clients who use Unique Dental Scheduling. They can answer calls during and outside of your business hours, and they can book appointments live in your practice software. Your patients can happily say goodbye to voicemails, long hold times, and unnecessary waits for a call back; your practice can say hello to more new patient opportunities!
Call Tracking and Reporting
For marketing purposes, you should be applying the tips shared here AND have a system in place for call tracking and reporting. Practice Cafe's digital marketing includes dynamic call tracking, and all of our direct mail campaigns utilize tracking phone numbers to track and record incoming calls from the mailers. Without tracking and some form of data reporting, you're basically marketing blind and won't know what's working and what needs to be changed. If your current dental marketing company doesn't include call tracking and reporting in your services, reach out to us to learn more about what a difference it can make in your ongoing marketing results!
---
Download Guide for Phone Answering Etiquette: