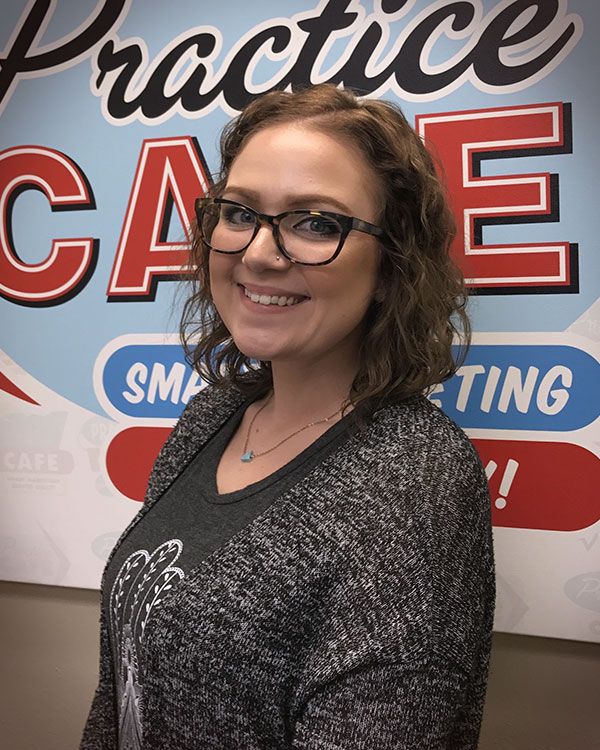 Sarah Emerson was born and raised in San Jose, California. She came to Austin in 2006 and loves it here, but at heart she'll always be a California girl. (We're queuing up the jukebox now.)
Sarah's talent for performing arts first blossomed when she started dancing and participating in theater as a 4-year-old. This passion wove its way through her adolescent years until it became part of her education and career, as well. Sarah attended Sam Houston State University in Huntsville, Texas, double majoring in dance and business communications, with an emphasis on public relations. She also went to Paul Mitchell The School – Austin to pursue her interest in hair and theatrical makeup, and to attain a cosmetology license. Sarah still does styling for photo shoots and special events.
Sarah came to Practice Cafe from a dental assisting vocational school company, where she was doing social media marketing and PPC. As a Digital Marketing Specialist at the Cafe, Sarah continues to develop her paid advertising skills, with particular expertise in Facebook ad campaigns. Sarah's background in the arts gives her some unique advantages when it comes to conducting digital advertising with a humanistic approach. It's all about a strategic balance between the art and science of digital marketing!
In her personal life, Sarah has a son named Jasper who is her adorable wild thing. The family also has a rescue cat named Scarface that Sarah says is the coolest cat ever. When Sarah has free time, she loves to get out in the sunshine and water (if there happens to be any nearby), and she's a devoted live music fan. She recently road-tripped from Austin to Seattle and back (across nine states!) to attend a concert series event. Sarah also enjoys yoga, baking, going to museums, adding to her vinyl collection, and eating delicious food. If Sarah had to pick three fictional characters to describe her, they would be Hermione Granger (proud Gryffindor), Leslie Knope from Parks and Recreation, and Jessica Day from New Girl.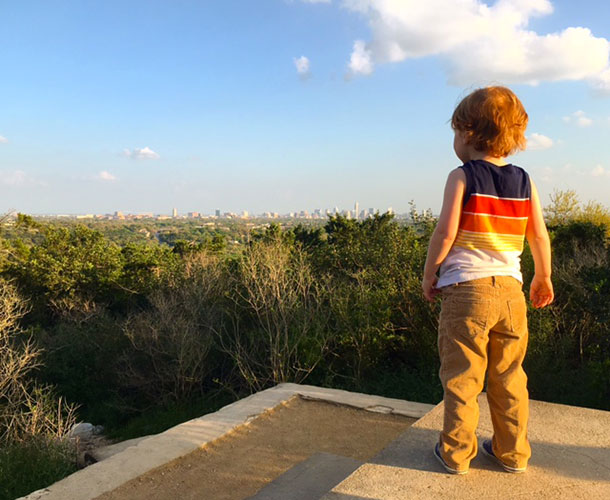 ← Back to the Team Page