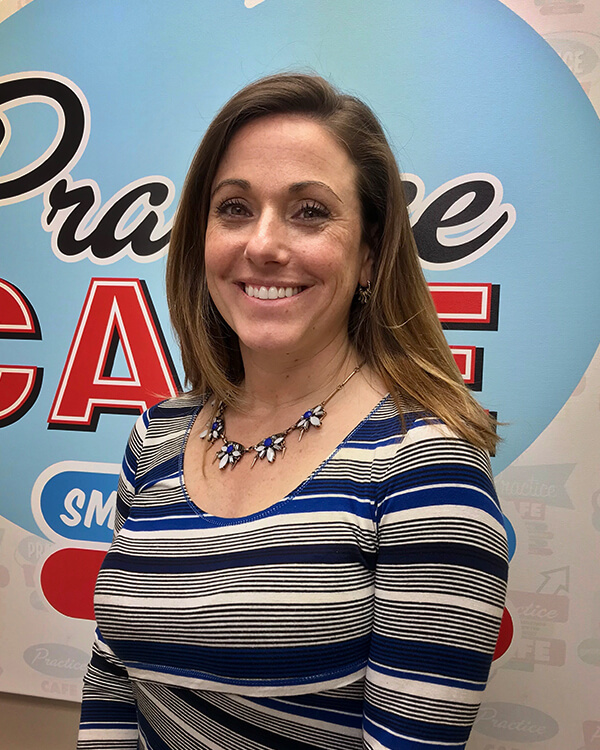 Nicole Moulton was born and raised in Denver, Colorado. She moved to Salem, Oregon to attend Willamette University, where she earned her bachelor's degree in rhetoric and media studies.
Before coming to Practice Cafe in the spring of 2018, Nicole worked in sales at Round Rock Nissan as well as at GoMedigap, which provides online comparison tools for medical plans and insurance rates. Nicole started as a dental Digital Marketing Specialist at Practice Cafe, gaining valuable experience with digital marketing strategy and dental search engine optimization (SEO). Now, as a Sales Marketing Specialist, she is able to apply her cross-departmental experience to support our marketing strategy team and to help clients throughout the sales process. In addition, Nicole works with Jason and Paula on demographic reports and dental mailing lists for our clients' direct mail campaigns.
Nicole and her husband, Jason, have two daughters, Hailey and Zoey. When Nicole isn't working, she loves running, reading, bike riding, skiing, and spending time with her family and dogs.
← Back to the Team Page