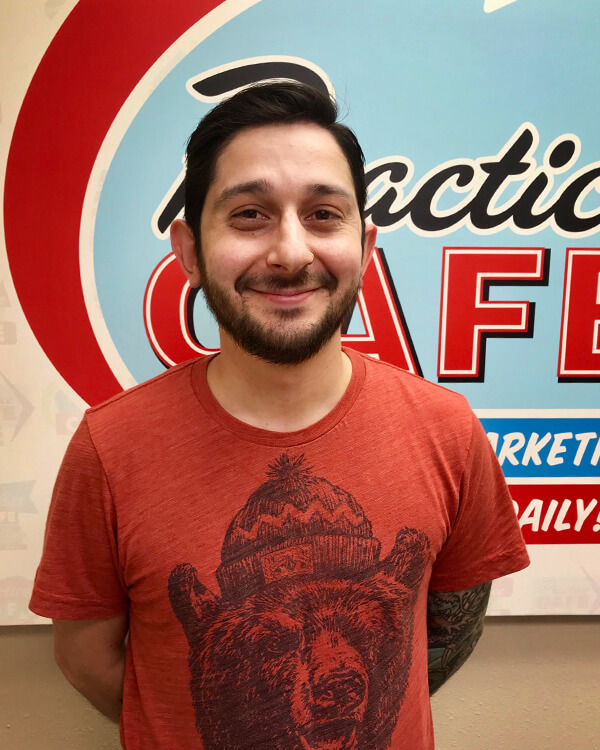 Nick Lopez was born and raised in San Antonio. He received his bachelor's degree from The University of Texas in 2010.
Before joining the Practice Cafe family in 2018, Nick worked at Altair Technology as a Senior Designer and at Apex Healthware as a Graphic Designer. His most memorable job before college was at Torchy's Tacos. He has a deep love for tacos! We're thrilled to have such a talented web designer and pleasant person as Nick on the PC team. Nick enjoys web design and finds it exciting to create fresh, boundary-pushing designs daily.
In addition to his web skills, Nick is also a DJ and music producer. When he's not working, you can find him immersed in his musical craft and hanging out with his fiancée and his cat, Little Taco.
← Back to the Team Page