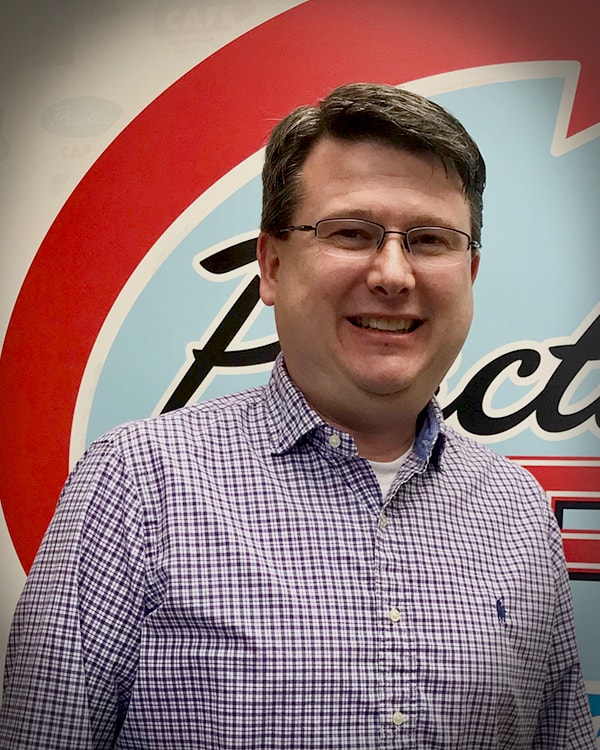 Practice Cafe is excited to have Heath Houston join our team in "the kitchen" as Sales Director! He comes to us from a robust professional background of marketing, sales, management, promotions, and branding, mostly for large companies such as Fossil, Nike, and Seiko. Heath has also had his hand in entrepreneurial pursuits, having run his own business for a time. All in all, he has done business on 6 continents and in over 35 countries!
Heath was born in Ohio and has lived in Arizona, Texas, Uruguay, and Spain—all places where his Spanish-speaking has come in handy. He earned his bachelor's degree in political science from the University of Arizona, and he worked on his master's in international studies at the University of Texas – Dallas. As Sales Director at Practice Cafe, Heath is your go-to guy if you're a new client interested in ordering some of PC's smart dental marketing. Right from your first contact with him, whether by phone, email, or chat, Heath's objective is to grow your business by understanding your marketing needs and expectations, researching your area and potential patient demographics, and developing strategic marketing plans to set you apart from your competition. Heath joined The Cafe in 2018.
When he's not at the office, Heath enjoys spending time with his wife, Michelle, and their four children, one son-in-law, and one awesome granddaughter! Heath also spends a lot of time serving in his church. For fun, Heath's favorite pastimes include kayaking with his wife, playing board games, and annihilating viruses in Dr. Mario on Nintendo 64. In addition, Heath is a big basketball and soccer fan, and he likes a good game of golf as much as the next guy. While Austin is often called the "Live Music Capital of the World," Heath's best concert experience was seeing U2 in Istanbul, Turkey. He looks forward to hearing from you, even if you're not a U2 fan!
← Back to the Team Page