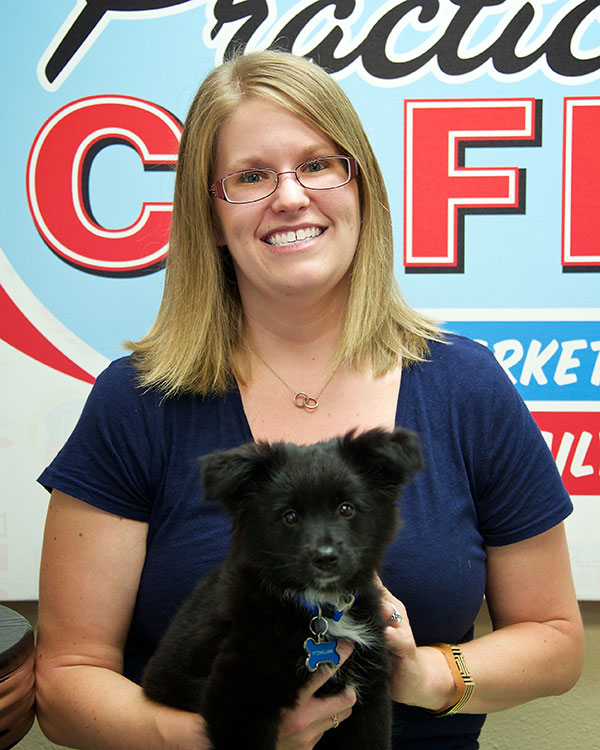 Darla Barar is a native Austinite. She attended Texas Lutheran University for two years before making her way back to Austin and The University of Texas, where she received her bachelor's degree in English.
Darla taught middle school English for two years in Rockport, Texas, a small town outside of Corpus Christi, before moving back to Austin. She just can't stay away! Darla left teaching to pursue a career as a writer. She started as a copywriter for an online retailer in 2013, then came to Practice Cafe in 2014, bringing her writing talent and organizational skills to our content strategy team. Darla has the unique perspective of also having worked as a PC project manager/design client rep both in the past and presently, with that cross-departmental experience making her exceptionally equipped to meet our clients' marketing needs and goals. Most recently, Darla was promoted to the role of Client Relationship & Scheduling Manager, where she oversees our client reps' blue-ribbon service and also coordinates scheduling efforts between all of our departments at the Cafe.
Darla met her husband Peter in 2011, and they got married in 2013. They've purchased their first house, and Darla is enjoying decorating it and making it a home for their family. Darla and Peter welcomed their precious daughter, Olivia Adele, in September of 2016. They added their sweet baby boy, Noah Benjamin, in February of 2018. They also have three fur children: a cat named Chicago, a maltipoo named Daphne Jane, and Fitzy, the adorable puppy pictured here, who is older now but still as energetic as ever. Darla and Peter like cooking, wine tasting, going to shows (traveling Broadway shows, local productions, symphony concerts, you name it), and seeing movies at Alamo Drafthouse. Darla also reads pretty much anything she can get her hands on.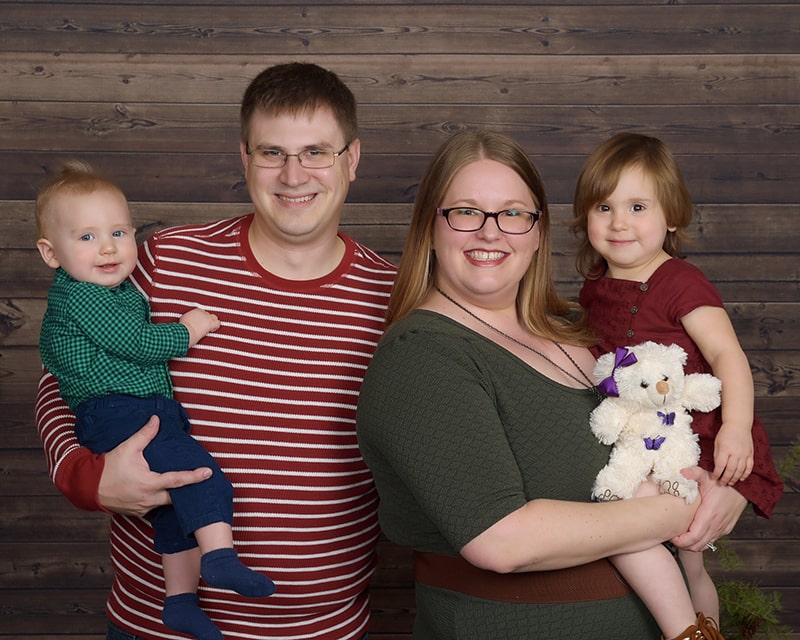 ← Back to the Team Page