You have a face and a name. When people meet you, they connect the two to help them remember you. It's more difficult to remember someone when you don't know what they look like.
Is a Logo Important?
A logo is definitely important. It works for a dental practice the same way as facial recognition after meeting someone, enabling people to make a visual association with your business and put a "face" with your practice name. A logo also establishes the foundation for your brand image and the design style for the rest of your marketing. Think of a logo design as the hearty base or savory broth that all other marketing ingredients are added to and expand upon.
Need Help with a Practice Name?
Your Dental Practice Brand Style Guide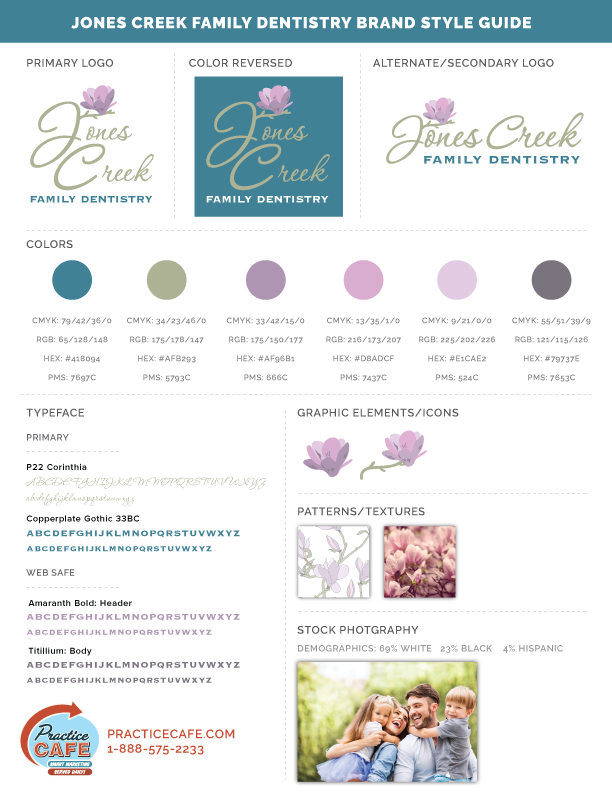 As we work together to establish a professional, eye-catching, and cohesive brand for your dental practice, there will be graphics, fonts, and colors that are some of the main ingredients for your branding. After your logo is finalized, you'll receive a brand style guide with variations of your logo, detailed color information, font names for your branding (for both print and web designs), and a demographics snapshot to inform stock photography choices.
If you're having Practice Cafe design stationery, a website, and/or other marketing projects in addition to a logo, your brand guide will also include some of the graphic elements, patterns, and textures that are part of your branding. This guide is good to keep in your business files, and it will also prove to be a practical help to other vendors, whether they be fabricating your signage or embroidering your logo on scrubs.
SEE BRAND GUIDE
Make Your First Impressions Count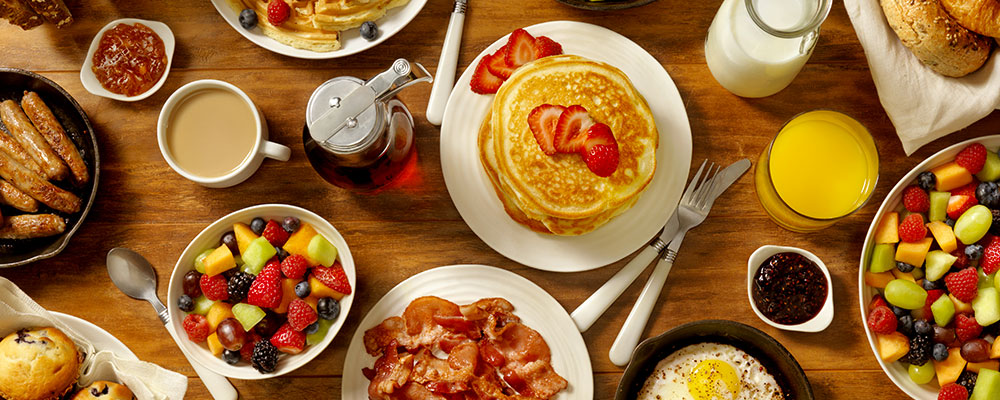 We've all heard the phrase, "You never get a second chance to make a first impression." Make lasting first impressions on potential patients with a professional, distinctive dental logo design that really says something about the flavor of your practice. Any campaign to attract new patients needs to communicate a "look and feel" that matches those patients' criteria for a dental office and its benefits. A logo succinctly expresses the look and feel of your practice in one graphic.
Especially for start-ups, a logo visually contributes to you looking like you've got it together. From day one, you want people in your community to think you are a serious presence. As time passes, building and maintaining trust is a huge part of building and growing your patient base. A logo can help patients feel a greater sense of stability about your dental practice. Moral of the story? Don't skip breakfast and don't skip a logo. Doing so will slow your marketing metabolism!
Get a Dental Logo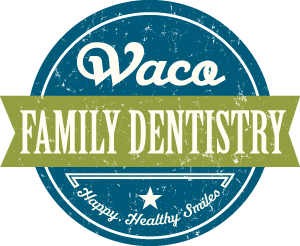 Everyone I've shown the logo to loves it – already had some t-shirts made up with it as we start to roll it out. It's a lot of fun to play around with, and it looks great on anything marketing-wise. As far as branding goes, it's going to work out great. You guys did a great job! Thanks!