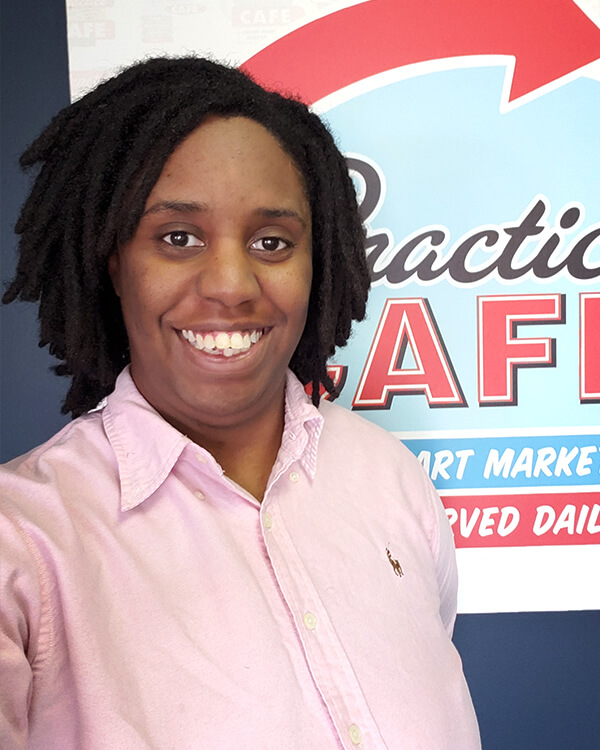 T'Nea Mayweather is from Chattanooga, Tennessee, and she has lived in the South all of her life (Memphis, TN, Richmond, VA, Valdosta, GA, and back to Chattanooga). She has always loved technology and tinkering with things to see how they work, which eventually led to her interest in coding websites.
Before learning how to code, T'Nea's prior work experience included quality assurance for a marketing company, and customer service positions. Outside of work, T'Nea had built computers, installed audio equipment in cars, and modified cell phones. When she decided to apply her aptitude for technology and building things to web development, she found a career she's passionate about. We are glad to have T'Nea as part of our talented web development team!
When she's not coding websites, T'Nea enjoys spending time with her husband, music, sports, and video games (her all-time favorite is Halo). Her favorite sport is basketball and—fun fact—she met her husband while playing! T'Nea also loves to travel and try new things.
← Back to the Team Page