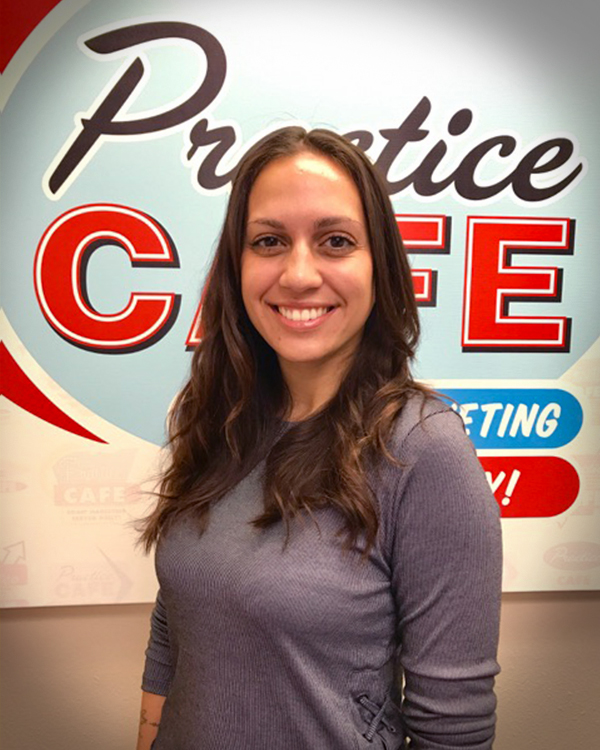 Paula Wheeler was born and raised in Houston, Texas. She graduated from The Art Institute of Houston in 2010 with a Bachelor of Science in audio production. Following graduation, Paula worked for a non-profit organization as their marketing director. One of her major job duties was community outreach and in 2012, Paula was recognized by Houston's mayor for her charitable efforts and contributions to the community.
Shortly after moving to Austin, Paula joined Practice Cafe's team for the first time in early 2013, working in our sales department. She left PC in the summer of 2015 to pursue some new non-profit and community service work, which is one of Paula's passions. Paula returned to Practice Cafe in 2016, first in project management and now back on our sales and marketing strategy team. An important part of her role is managing the creation of Practice Cafe's dentist-to-target population analyses and other dental demographic reports for clients who are looking for new office locations. Together with Jason, Paula researches each dentist's practice and its area to determine the ideal combination of digital and traditional marketing services for the desired new-patient flow and available budget. We love having Paula on our team with her zeal for her work! The depth of experience that Paula has with the Cafe is a true asset to every project she works on.
When she's not at work, Paula spends most of her time with her energetic daughter, Myah. Together they enjoy swimming, rock climbing, live music, and exploring the many varieties of cheese fries that Austin has to offer. Paula also enjoys figure skating recreationally, having been a long-time competitive skater until she went pro in 2006. Like several other employees at Practice Cafe, Paula is a dog lover and has a beloved fur child named Guacamole.
← Back to the Team Page